April 15 to July 1st, 2014 
"Having the graceful lines of a pleasure yacht and dressed in a coat of immaculate white theAcadia was the centre of admiration at the dockyard yesterday afternoon."
Halifax Morning Herald, July 9, 1913, on Acadia's arrival in Halifax
"The Grand Old Lady" has enjoyed a varied career in her 100 years: from a hydrographic vessel sailing Canada's northern waters and charting Newfoundland's coasts to being enlisted in the Royal Canadian Navy in both World Wars and playing a part in the 1917 Halifax Explosion.
.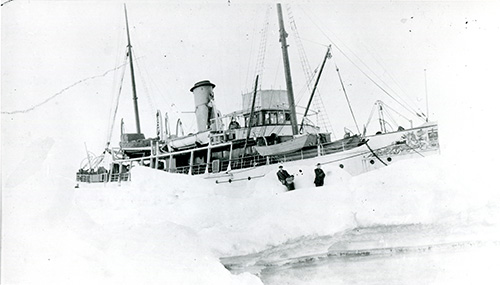 The temporary exhibit CSS Acadia: 100 Years examines the ship's construction, shares the insights of the crews that served aboard, explores her Northern and Atlantic Canadian journeys and celebrates her service to the public as a museum ship. Visitors will also learn about Acadia's technological advances; her various duties, noble service and historical adventures and what life was like on board during her time at sea.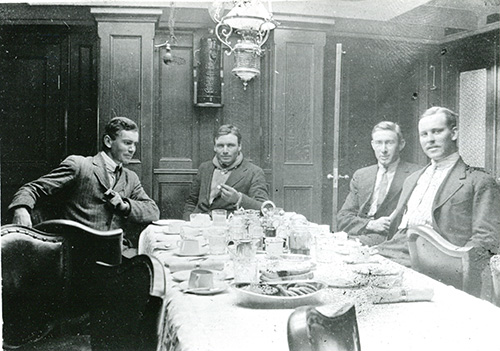 This beautiful Edwardian steamship had many ocean adventures from scientific research to heroic rescues and missions of mercy. What has made her special to so many people is the way that she has impacted their lives in her numerous roles during her active service. She exists today for visitors to explore  as a national historic site and part of the permanent collection of the Maritime Museum of the Atlantic.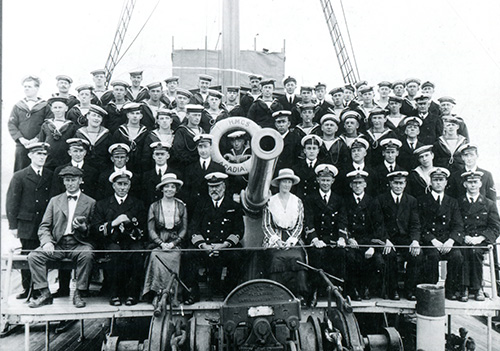 One of the additions to the collection for the anniversary year is a new model of Acadia by Tom Power.  Tom captures the ship in her original year of service, encircled by ice, members of her crew and a bemused family of polar bears!
Model made by Tom Power Scale 1:96 (1" = 8')