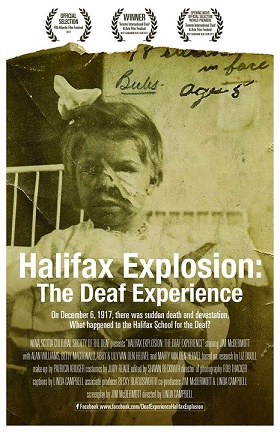 ​
The Nova Scotia Cultural Society of the Deaf proudly presents a Community Premiere of Halifax Explosion: The Deaf Experience
A Flagship Event at the Maritime Museum of the Atlantic
September 30, 2017 Doors open at 7:00 pm, Event starts at 8:00 pm ($30.00)
On December 6, 1917, the collision of two ships in the Halifax Harbour led to one of the biggest explosions in human history. On the next day, powerful blizzards swept through, leaving many survivors exposed to extreme cold. The Halifax School for the Deaf was near the Explosion. Yet, all the people in the School survived. How? Amazing stories of community, survival and heroism will be shared in American Sign Language and Maritimes Sign Language.
Ticket includes entrance to the Halifax Explosion exhibits in the museum, refreshments and the film premiere.
To purchase tickets, please contact: Jim: flyers72@Hotmail.com, Betty: bmd@accesswave.ca, Diane: diane.falvey@ns.sympatico.ca
Advance purchase is requested. Tickets will not be held at the door unless already paid for.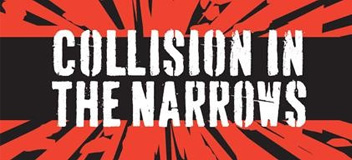 Collision in the Narrows: The 1917 Halifax Harbour Explosion
Extended until November 2018
The Maritime Museum of the Atlantic's 2017 special exhibit, Collision in the Narrows: The 1917 Halifax Harbour Explosion commemorates the 100th anniversary of this fateful event. The museum's permanent Explosion exhibit, Halifax Wrecked, shows what the Explosion did. The special exhibit investigates what it means, for those who suffered it, and for the world today. It examines the Explosion through three cultural movements that converged in The Narrows of Halifax Harbour on December 6, 1917: a deeply rooted indigenous culture, a global maritime culture, and a Canadian national culture.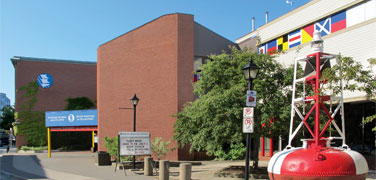 Maritime Museum of the Atlantic
Located in the heart of Halifax's waterfront, there's no better place to immerse yourself in Nova Scotia's rich maritime heritage than the Maritime Museum of the Atlantic.
From small craft boatbuilding to World War Convoys, the Days of Sail to the Age of Steam, the Titanic to the Halifax Explosion, you'll discover the stories, events and people that have come to define Nova Scotia and its relationship with the sea.
Explore more Maritime Museum of the Atlantic events »
Be social
Tuesday Evening Talks
The Maritime Museum is hosting another series of fascinating talks this fall and winter, commencing with four book launches this September.
The events start at 7:00 and are open to anyone who wishes to attend.
The talks are free but we are always happy to accept donations to Feed Nova Scotia.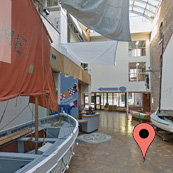 Google Maps Tour
Tour the museum in Google Street View! Experience and explore our galleries and exhibits online to sample our marine history and stories that we share as Canada's oldest and largest Maritime museum. See the Google Maps Virtual Tour »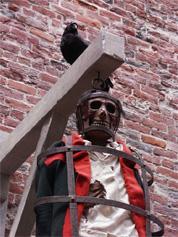 Museum Hours
Monday: 9:30 - 5:30
Tuesday: 9:30 - 8:00
Wednesday: 9:30 - 5:30 
Thursday: 9:30 - 5:30 
Friday: 9:30 - 5:30 
Saturday: 9:30 - 5:30 
Sunday: 9:30 - 5:30