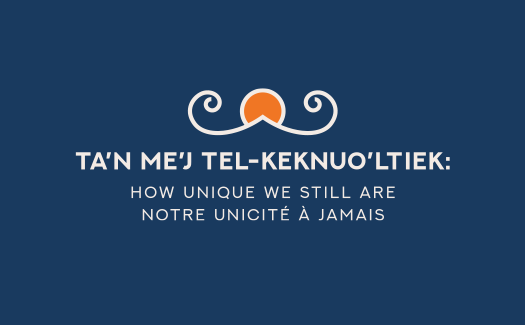 Ta'n me'j Tel-keknuo'ltiek:
How Unique We Still Are
Ta'n me'j Tel-keknuo'ltiek: How Unique We Still Are, reflects how Mi'kmaw people remain connected to the lands and waters of Mi'kma'ki. This exhibit offers a platform for Mi'kmaw people to express their continued experiences with an understanding of the lands and the waters of Mi'kma'ki. Mi'kmaw single-word concepts are represented through personal testimony and histories of individual Mi'kmaw people, featured objects, artifacts, images and symbolic artwork. These experiences and understandings are rooted in cultural expressions that connect past, present and future in this place. 

Cracking the Nazi Code: The Untold Story of Canada's Greatest Spy
Book talk with author, Dr. Jason Bell
December 5 at 6:30 pm.
Dr. Winthrop Bell of Halifax was a Harvard philosophy professor and wealthy businessman. As MI6 Secret Agent A12, he evaded gunfire and shook pursuers to break open the emerging Nazi conspiracy in 1919 Berlin. Bell became a spy once again in WWII, and without his astounding courage, the Nazis could have won the war. Cracking the Nazi Code, informed with recently declassified documents, is the first book to illuminate the astounding exploits of agent Winthrop Bell, Agent A12.
Author Jason Bell, PhD, is a professor of philosophy at the University of New Brunswick. No relation to Winthrop, Jason was the first scholar granted exclusive access to Winthrop Bell's classified espionage papers.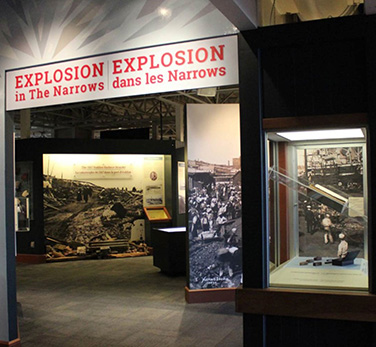 Explosion in The Narrows: The 1917 Halifax Harbour Explosion
On the morning of December 6th, 1917, the Halifax Harbour changed forever – the landscape, buildings, neighbourhoods, and diverse communities – altering our shared history of  "Kjipuktuk" or "Great Harbour". Imagine a busy wartime port city, then a sudden collision of ships in The Narrows of the harbour… the impact of that morning occurrence, the recovery and rebuild that came. Experience this significant moment of modern Canadian heritage that happened near our museum.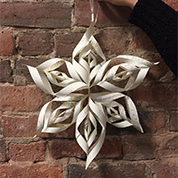 Make Holiday Small Crafts!
Saturday, December 2 at 10 am – 12 noon & 1 pm – 4 pm
Sunday, December 3 from 1 pm – 4 pm
Small Craft Gallery
We will be free every weekend until the end of 2023, and during Evergreen Festival! Enjoy festive, holiday fun and make nautical crafts, play sea-faring games and spend family time with us!
​
| | |
| --- | --- |
| Monday | Closed |
| Tuesday | 9:30 am - 8 pm |
| Wednesday | 9:30 am - 5 pm |
| Thursday | 9:30 am - 5 pm |
| Friday | 9:30 am - 5 pm |
| Saturday | 9:30 am - 5 pm |
| Sunday | 1 pm - 5 pm |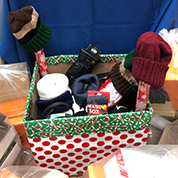 Mission to Seafarers Holiday Campaign
It's on! Our donation drive supports Mission to Seafarers and international ship crew visiting Halifax during the holidays. 
We're collecting until December 17. Need items: work gloves, shampoo, deodorant and socks. Thank you!
Be social