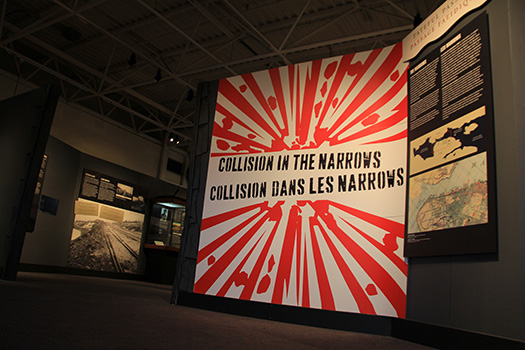 Collision in the Narrows: The 1917 Halifax Harbour Explosion
Extended until December 30, 2018
The Maritime Museum of the Atlantic's 2017 special exhibit, Collision in the Narrows: The 1917 Halifax Harbour Explosion commemorates the 100th anniversary of this fateful event. The museum's permanent Explosion exhibit, Halifax Wrecked, shows what the Explosion did. The special exhibit investigates what it means, for those who suffered it, and for the world today. It examines the Explosion through three cultural movements that converged in The Narrows of Halifax Harbour on December 6, 1917: a deeply rooted indigenous culture, a global maritime culture, and a Canadian national culture.
​
The Maritime Museum is hosting another series of fascinating talks, book launches and music events this fall and winter.  The events start at 7:00 and are open to anyone who wishes to attend.  The talks are free but we are always happy to accept donations to Feed Nova Scotia.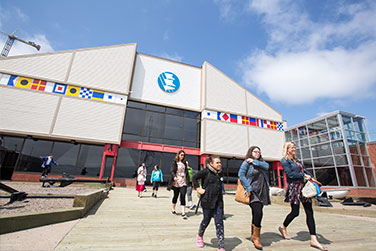 Maritime Museum of the Atlantic
Located in the heart of Halifax's waterfront, there's no better place to immerse yourself in Nova Scotia's rich maritime heritage than the Maritime Museum of the Atlantic.
From small craft boatbuilding to World War Convoys, the Days of Sail to the Age of Steam, the Titanic to the Halifax Explosion, you'll discover the stories, events and people that have come to define Nova Scotia and its relationship with the sea.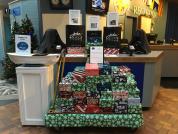 Mission to Seafarers Shoebox Program
The Mission to Seafarers is a non-profit worldwide charity operating in many shipping ports, including Halifax. We are partnering with the Mission to Seafarers to deliver care packages to mariners staying aboard ships during this winter holiday. Wrapped shoeboxes are filled with essential supplies for their time in chilly Canada and at sea. You can help! We are looking for your donations until December 16!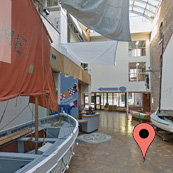 Google Maps Tour
Tour the museum in Google Street View! Experience and explore our galleries and exhibits online to sample our marine history and stories that we share as Canada's oldest and largest Maritime museum. See the Google Maps Virtual Tour »
Be social
Museum Hours
Nov 1 - April 30
Monday
Closed
Tuesday
9:30 am - 8 pm
Wednesday
9:30 am - 5 pm
Thursday
9:30 am - 5 pm
Friday
9:30 am - 5 pm
Saturday
9:30 am - 5 pm
Sunday
1:00 pm - 5 pm
Admission 
Nov 1 - April 30 
Adult
$5.15
Senior
65 +
$4.40
Youth
6 - 17
$3.10
Child
5 and under
Free
Family
Youth 
+ 2 adults
$11.85