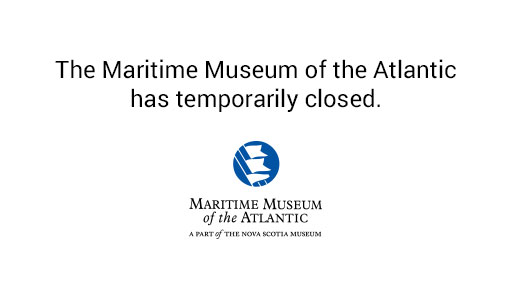 Museum Closure Update | Friday, May 29
Given the continued spread of COVID-19 and based on public health officials' guidance, the Museum will remain closed to the public. We will continue to monitor the situation and reopen when appropriate.
We are committed to keeping you informed as we receive additional information. Please join our social media channels where we continue to share updates and stories. If you are have questions about specific events, please contact us directly.
For the most up-to-date information on COVID-19 and Nova Scotia's response, visit novascotia.ca/coronavirus.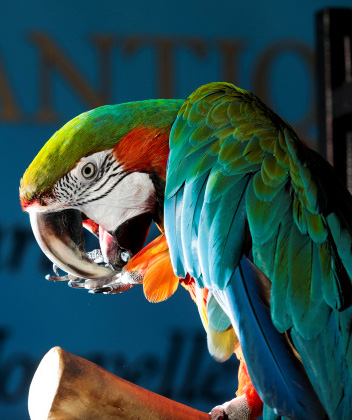 Merlin, our Rainbow Macaw, joined the Maritime Museum crew during the Pets at Sea, March Break event in 2006. Merlin is particularly fond of green grapes, peanuts, carrots, walnuts and yes, even crackers! Merlin has two meals each day. Rainbows macaws are a hybrid, caused by cross-breeding the Scarlet and Golden Blue macaw. Most people assume that Merlin comes from the Brazilian Rain Forest but the closest he'll ever get is if our sprinkler system goes off by accident! Check out the Merlin live cam. Join us while we're all at home, to tune in to weekly Squawk Talks on the Merlin Cam.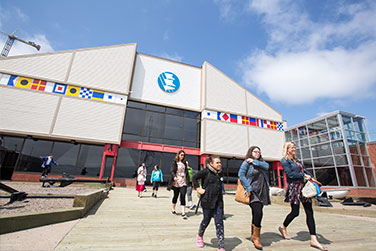 Maritime Museum of the Atlantic
Located in the heart of Halifax's waterfront, there's no better place to immerse yourself in Nova Scotia's rich maritime heritage than the Maritime Museum of the Atlantic.
From small craft boatbuilding to World War Convoys, the Days of Sail to the Age of Steam, the Titanic to the Halifax Explosion, you'll discover the stories, events and people that have come to define Nova Scotia and its relationship with the sea.

Welcome Wednesdays
10 am to 12 noon, weekly
We are pleased to invite young families, daycares, and newcomers to the museum every Wednesday morning for a chance to explore our space and have fun! Drop-in and unlock your creativity and imagination with our puppet theatre, various toys and colouring sheets. Enjoy our themed story times and crafts, with different monthly themes!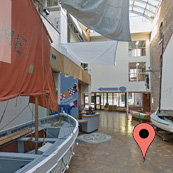 Google Maps Tour
Tour the museum in Google Street View! Experience and explore our galleries and exhibits online to sample our marine history and stories that we share as Canada's oldest and largest Maritime museum. See the Google Maps Virtual Tour »
Be social
Museum Hours
| | |
| --- | --- |
| Monday | 9:30 am - 5 pm |
| Tuesday | 9:30 am - 8 pm |
| Wednesday | 9:30 am - 5 pm |
| Thursday | 9:30 am - 5 pm |
| Friday | 9:30 am - 5 pm |
| Saturday | 9:30 am - 5 pm |
| Sunday | 1 pm - 5 pm |