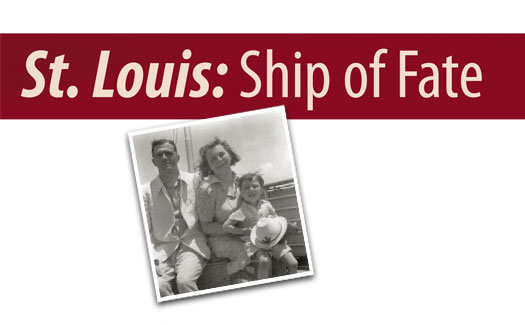 MS St. Louis: Ship of Fate
Temporary exhibit, Small Craft Gallery
The Maritime Museum of the Atlantic (MMA), in cooperation with the Atlantic Jewish Council (AJC) and the Canadian Maritime Heritage Foundation (CMHF), created a travelling exhibit, St. Louis: Ship of Fate, a moving and thought-provoking glimpse into a dark moment in Canadian history, when a helping hand was denied. In the spring of 1939, just before World War II, a frequent and popular visitor to Halifax made an infamous voyage.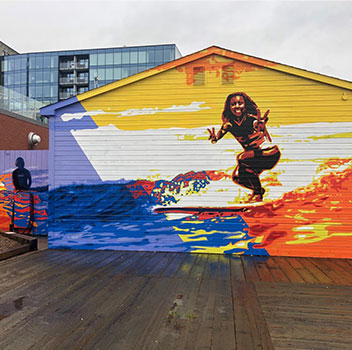 Museum webcams
If you're not able to come for a visit, you can see what's happening around our museum waterfront thanks to our supporters at Nova Scotia Webcams. Enjoy a live, birds-eye view of our museum wharves and our museum and anchoryard on the Halifax waterfront.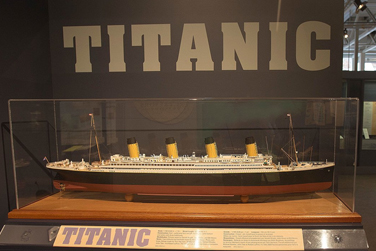 Virtual field trips 

Robertson's Store  
Originally the Abro & Weir company, William Robertson purchased the Lower Water Street storefront property in 1878. The William Robertson & Son Ltd. ship chandlery is a legacy of a time long passed, offering visitors a glimpse into a hardware, ship chandlers and fishing supplies family business that survived the Halifax Harbour Explosion in 1917, and remained in operation until 1976.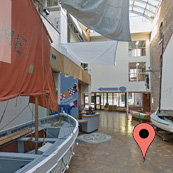 Google Maps Tour
Tour the museum in Google Street View! Experience and explore our galleries and exhibits online to sample our marine history and stories that we share as Canada's oldest and largest Maritime museum. See the Google Maps Virtual Tour »
Be social
Museum Hours
| | |
| --- | --- |
| Monday | 10 am - 4 pm |
| Tuesday | 10 am - 4 pm |
| Wednesday | 10 am - 4 pm |
| Thursday | 10 am - 4 pm |
| Friday | 10 am - 4 pm |
| Saturday | 10 am - 4 pm |
| Sunday | 10 am - 4 pm |
We are happy to welcome you back!  Check out our "Know before you go" guide to help prepare you for your visit. 
Holiday Hours »
Admission »