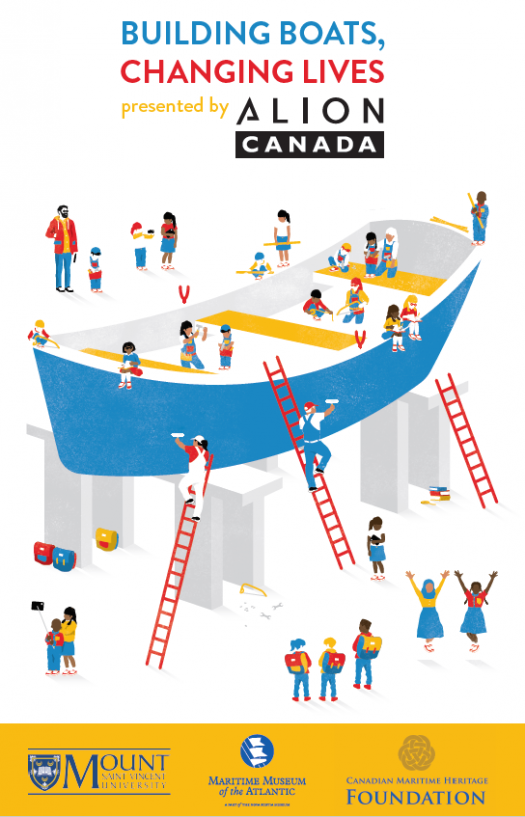 Join us on August 24th in the museum Courtyard and Boatshed from 3-5pm as we celebrate Alion Canada's generous contribution to the Maritime Museum of the Atlantic's boat-building program: "Building Boats, Changing Lives." 
Building Boats, Changing Lives is an opportunity for groups to experience our shared maritime history in a hands-on community based learning environment. In the span of three days groups will create a Bevin's Skiff learning marine craftsmanship and forging connections with one another in the time-honoured tradition of boat-building. Refreshments will be served with entertainment by the Coconut Kings, and sailor-skills crafts for kids.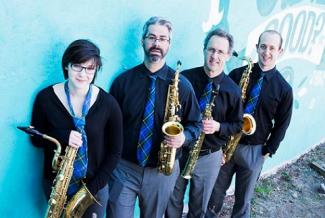 Tuesday Night Tunes: The Brogue Saxophone Quartet
Tuesday, August 21 at 7 pm
As part of our regular series of live music, the Tuesday Night Tunes, the Maritime Museum of the Atlantic is pleased to welcome The Brogue Saxophone Quartet.   
In Atlantic Canada, the influences of the many cultures that have walked our shores create something unique—our vibrant and living culture.  Similarly, The Brogue Quartet - based in the port city of Halifax, Nova Scotia - fuses the styles and backgrounds of its four members to create an ensemble that is lively, engaging, cohesive, and dynamic! The summer of 2018 sees them hiking the mountains of the Cape Breton Highlands National Park to perform David Maslanka's Mountain Roads, an inspiring journey through chorales and variations. This piece will be featured in their performance at the Maritime Museum of the Atlantic, Tuesday Tunes series.
This concert is co-sponsored by the Maritime Museum of the Atlantic and Develop Nova Scotia.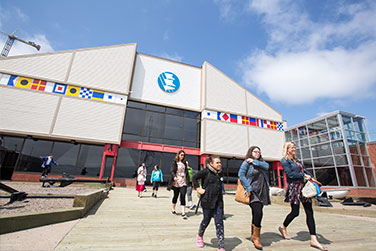 Maritime Museum of the Atlantic
Located in the heart of Halifax's waterfront, there's no better place to immerse yourself in Nova Scotia's rich maritime heritage than the Maritime Museum of the Atlantic.
From small craft boatbuilding to World War Convoys, the Days of Sail to the Age of Steam, the Titanic to the Halifax Explosion, you'll discover the stories, events and people that have come to define Nova Scotia and its relationship with the sea.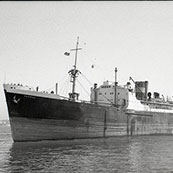 Tuesday Evening Talks
The Maritime Museum is hosting another series of fascinating talks this fall and winter, commencing with four book launches this September.
The events start at 7:00 and are open to anyone who wishes to attend.
The talks are free but we are always happy to accept donations to Feed Nova Scotia.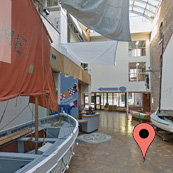 Google Maps Tour
Tour the museum in Google Street View! Experience and explore our galleries and exhibits online to sample our marine history and stories that we share as Canada's oldest and largest Maritime museum. See the Google Maps Virtual Tour »
Be social
Museum Hours
(Summer Hours)
Monday: 9:30-5:30
Tuesday: 9:30 – 8:00
Wednesday: 9:30 – 5:30
Thursday: 9:30 – 5:30
Friday: 9:30 – 5:30
Saturday: 9:30 – 5:30
Sunday: 9:30 – 5:30
Holiday Hours
(Summer rates)
Adults $9.55
Youth $5.15 (ages 6 thru 17yrs)
Children under 5yrs are Free!
Seniors $8.50 (65yrs & over)