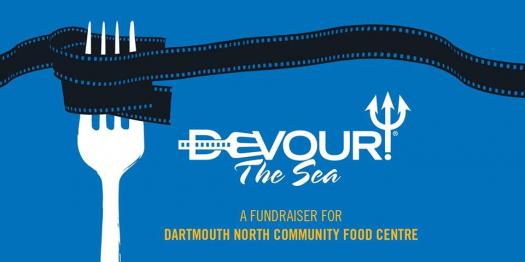 Devour! The Sea, March 1st Fundraiser
It's back and we're hosting the third annual Devour! The Sea Fundraiser, partnering with  Devour! The Food Film Fest for the ultimate east coast collaboration in support of the Dartmouth North Community Food Centre. Join us for a fabulous night at the museum with local chefs and food, flicks and historical fun. Order your tickets for this unique annual event!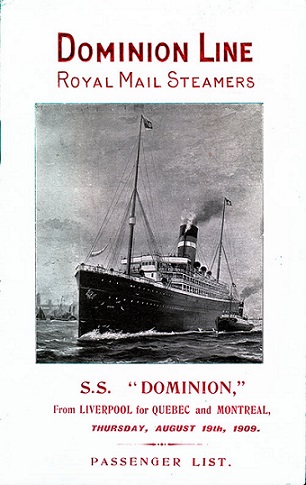 Tues. January 22 at 7 pm
Join us for a presentation about the early days of steamships, of the river steamboats and coastal steamers that carried people and freight around Atlantic Canada and farther afield. Learn about how Canada not only adopted steam but helped lead the way, of the great Canadian lines like the Allan Line, Dominion Line and Canadian Pacific Steamships and of the smaller players like Pickford and Black and the New York, Newfoundland and Halifax Steamship Company.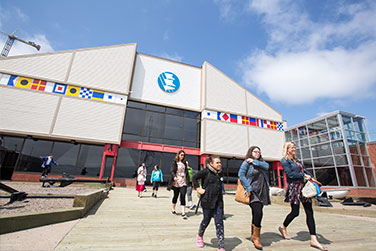 Maritime Museum of the Atlantic
Located in the heart of Halifax's waterfront, there's no better place to immerse yourself in Nova Scotia's rich maritime heritage than the Maritime Museum of the Atlantic.
From small craft boatbuilding to World War Convoys, the Days of Sail to the Age of Steam, the Titanic to the Halifax Explosion, you'll discover the stories, events and people that have come to define Nova Scotia and its relationship with the sea.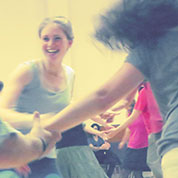 February 16th
As part of the museum's 'Spring Into the Arts Series', contra dancing is a folk dance that fosters community, and is welcoming to all skill levels.  So bat away those winter blues, kick up your feet and dance the night away! Featuring a live band and a contra dancing caller the event is sure to be a fun evening for all! In celebration of the Heritage Day weekend, we will be holding a bonus event: one hour of kid-oriented, family-friendly dancing at 6:30 pm, prior to our main event. In partnership with Halifax Contra Dances.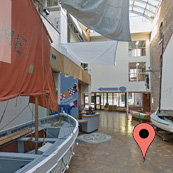 Google Maps Tour
Tour the museum in Google Street View! Experience and explore our galleries and exhibits online to sample our marine history and stories that we share as Canada's oldest and largest Maritime museum. See the Google Maps Virtual Tour »
Be social
Museum Hours
Nov 1 - April 30
Monday
Closed
Tuesday
9:30 am - 8 pm
Wednesday
9:30 am - 5 pm
Thursday
9:30 am - 5 pm
Friday
9:30 am - 5 pm
Saturday
9:30 am - 5 pm
Sunday
1:00 pm - 5 pm
Admission 
Nov 1 - April 30 
Adult
$5.15
Senior
65 +
$4.40
Youth
6 - 17
$3.10
Child
5 and under
Free
Family
Youth 
+ 2 adults
$11.85