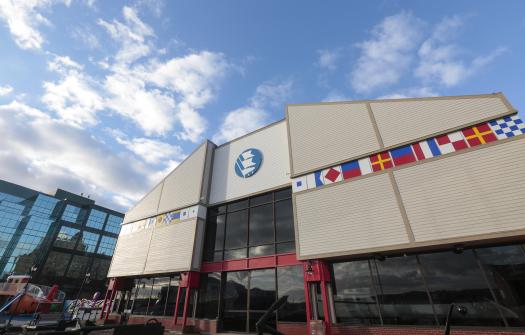 Maritime Museum of the Atlantic
We are happy to welcome you back to the Maritime Museum of the Atlantic on Tuesday, December 22nd.  We have been working to create a safe experience for you and our staff.  Check out our "Know before you go" guide to help prepare you for your visit.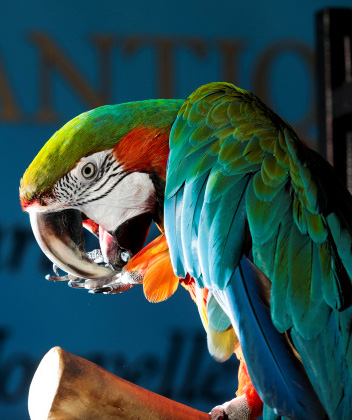 Merlin, our Rainbow Macaw, joined the Maritime Museum crew during the Pets at Sea, March Break event in 2006. Merlin is particularly fond of green grapes, peanuts, carrots, walnuts and yes, even crackers! Merlin has two meals each day. Rainbows macaws are a hybrid, caused by cross-breeding the Scarlet and Golden Blue macaw. Most people assume that Merlin comes from the Brazilian Rain Forest but the closest he'll ever get is if our sprinkler system goes off by accident! Check out the Merlin live cam. Join us while we're all at home, to tune in to weekly Squawk Talks on the Merlin Cam.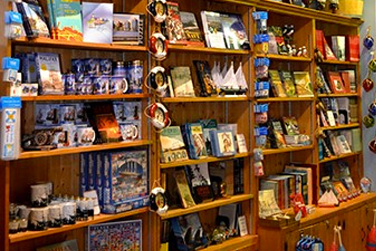 Marine Heritage Store – Shop in-person on Saturdays or go online
If you would like to browse online to purchase from the museum gift store, please visit www.islandbeachcompany.com to place an online order for free shipping or email comments@islandbeachcompany.com with questions.

The Sea In Her Blood
Thanks, Downtown Halifax Business Commission for our GrittyToPretty mural on the museum's waterfront!
Webcams
If you're not able to come for a visit, you can see what's happening around our museum waterfront thanks to our supporters at Nova Scotia Webcams. Enjoy a live, birds-eye view of our museum wharves and our museum and anchoryard on the Halifax waterfront.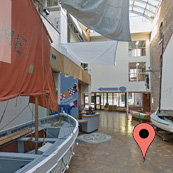 Google Maps Tour
Tour the museum in Google Street View! Experience and explore our galleries and exhibits online to sample our marine history and stories that we share as Canada's oldest and largest Maritime museum. See the Google Maps Virtual Tour »
Be social
Reopening
The Maritime Museum of the Atlantic will be reopening to the public on Tuesday, December 22nd.
Museum Hours
| | |
| --- | --- |
| Monday | Closed |
| Tuesday | 9:30 am - 4 pm |
| Wednesday | 9:30 am - 4 pm |
| Thursday | 9:30 am - 4 pm |
| Friday | 9:30 am - 4 pm |
| Saturday | 9:30 am - 4 pm |
| Sunday | 1 pm - 4 pm |
Marine Heritage Store: Open Saturdays only
Holiday Hours »
Admission »