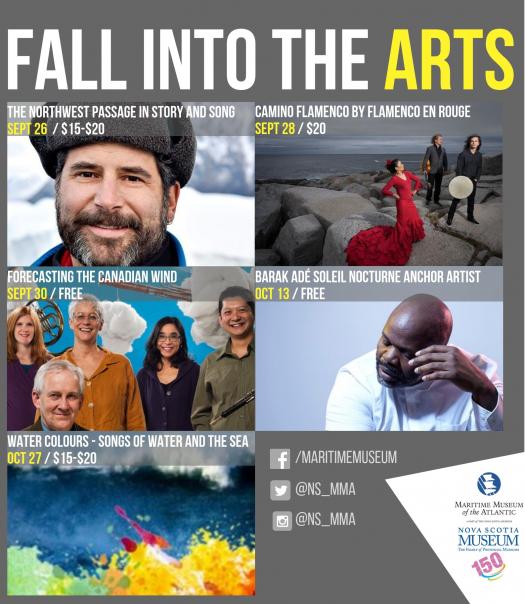 The Maritime Museum of the Atlantic invites you to "Fall into the Arts" this September and October with five fantastic performances by talented artists. Presenting: The Northwest Passage in Story and Song, Camino Flamenco by Flamenco en Rouge, Forecasting the Canadian Wind by Halifax-based wind quintet Fifth Wind, Nocturne Anchor Artist Barak adé Soleil, and Water Colours – Songs of Water and the Sea by Breaking Waves Vocal Theatre.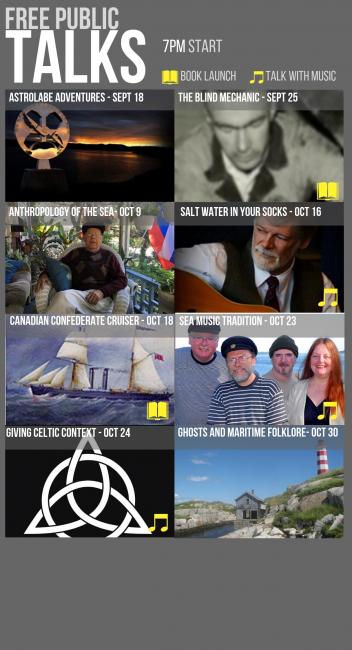 ​
The Maritime Museum is hosting another series of fascinating talks, book launches and music events this fall and winter.  The events start at 7:00 and are open to anyone who wishes to attend.  The talks are free but we are always happy to accept donations to Feed Nova Scotia.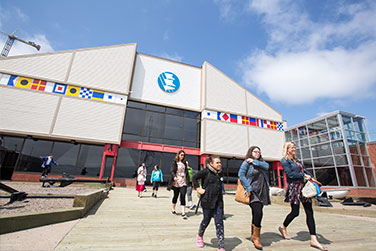 Maritime Museum of the Atlantic
Located in the heart of Halifax's waterfront, there's no better place to immerse yourself in Nova Scotia's rich maritime heritage than the Maritime Museum of the Atlantic.
From small craft boatbuilding to World War Convoys, the Days of Sail to the Age of Steam, the Titanic to the Halifax Explosion, you'll discover the stories, events and people that have come to define Nova Scotia and its relationship with the sea.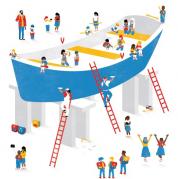 Building Boats Changing Lives
"Building Boats, Changing Lives" presented by Alion Canada is an opportunity for groups to experience our shared maritime history in a hands-on community based learning environment. In the span of three days groups create a Bevin's Skiff learning marine craftsmanship and forging connections with one another in the time-honoured tradition of boat-building.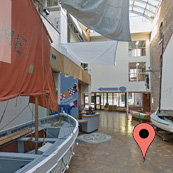 Google Maps Tour
Tour the museum in Google Street View! Experience and explore our galleries and exhibits online to sample our marine history and stories that we share as Canada's oldest and largest Maritime museum. See the Google Maps Virtual Tour »
Be social
Museum Hours
(Summer Hours)
Monday: 9:30-5:30
Tuesday: 9:30 – 8:00
Wednesday: 9:30 – 5:30
Thursday: 9:30 – 5:30
Friday: 9:30 – 5:30
Saturday: 9:30 – 5:30
Sunday: 9:30 – 5:30
Holiday Hours
(Summer rates)
Adults $9.55
Youth $5.15 (ages 6 thru 17yrs)
Children under 5yrs are Free!
Seniors $8.50 (65yrs & over)
Admission to SeaDome (open until Oct 13th) included