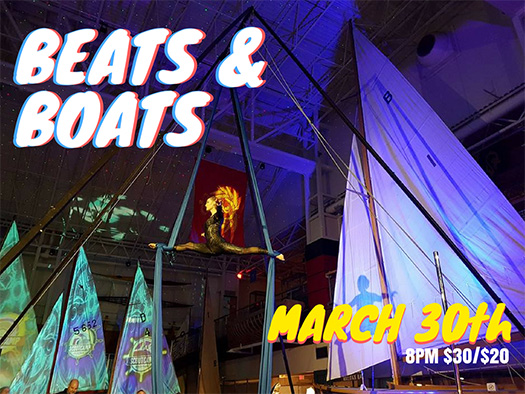 March 30, 2018, 8 pm to 11:30 pm
Tickets: $30/$20 for students and Museum members. Available through tickethalifax.com.
Beats 'n Boats will present Kamphyre's Offshore Cabaret, with proceeds going to the Halifax Circus Circle, which assists troubled youth to better their lives by developing and mastering circus skills such as juggling, unicycling and balance work, aerials, acrobatics and more.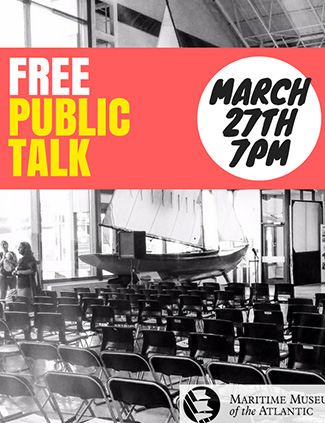 March 27, 2018
This talk by Leon Matthys is an introduction to the general public on the tragedy that took place in the Harbour and to the realm of stamp collecting, philately and social history and postal history.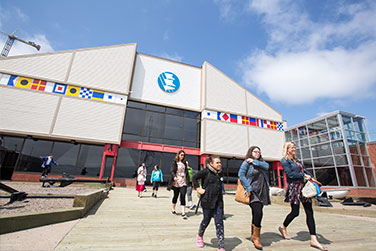 Maritime Museum of the Atlantic
Located in the heart of Halifax's waterfront, there's no better place to immerse yourself in Nova Scotia's rich maritime heritage than the Maritime Museum of the Atlantic.
From small craft boatbuilding to World War Convoys, the Days of Sail to the Age of Steam, the Titanic to the Halifax Explosion, you'll discover the stories, events and people that have come to define Nova Scotia and its relationship with the sea.
Explore more Maritime Museum of the Atlantic events »
Be social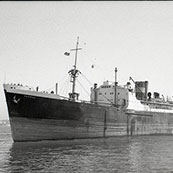 Tuesday Evening Talks
The Maritime Museum is hosting another series of fascinating talks this fall and winter, commencing with four book launches this September.
The events start at 7:00 and are open to anyone who wishes to attend.
The talks are free but we are always happy to accept donations to Feed Nova Scotia.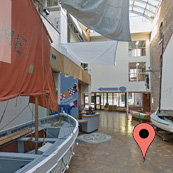 Google Maps Tour
Tour the museum in Google Street View! Experience and explore our galleries and exhibits online to sample our marine history and stories that we share as Canada's oldest and largest Maritime museum. See the Google Maps Virtual Tour »
Museum Hours
(Winter Hours)
Monday: Closed
Tuesday: 9:30 – 8:00
Wednesday: 9:30 – 5:00
Thursday: 9:30 – 5:00
Friday: 9:30 – 5:00
Saturday: 9:30 – 5:00
Sunday: 1:00 – 5:00
Holiday Hours
(Winter rates)
Adults $5.15
Youth $3.10 (ages 6 thru 17yrs)
Children under 5yrs are Free!
Seniors $4.40 (65yrs & over)
Family $11.85 (2 adults & youth 17 and under)