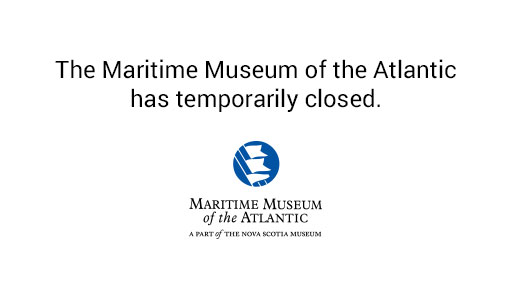 Temporary Closure
In accordance with new restrictions announced for the Halifax Regional Municipality, the Maritime Museum of the Atlantic will be closed effective April 23, 2021.
Our museum may be closed, but we have plenty of ways to keep learning at home through our virtual school program, online exhibits and videos.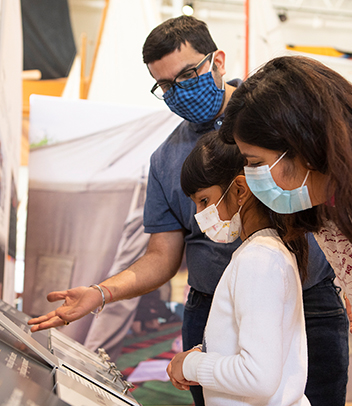 Refuge Canada Tent
Temporary exhibit until May 24, 2021
Refuge Canada Tent is a small, bilingual exhibition created by the Canadian Museum of Immigration at Pier 21 and is supported by TD Bank Group. The exhibit was designed to resemble a tent and is the same size as a typical shelter used in refugee camps today. This introduction to Canada's place in the global refugee crises will help people understand the experience of refugees and the challenges they face.
(Photo credit: Chris Geworsky)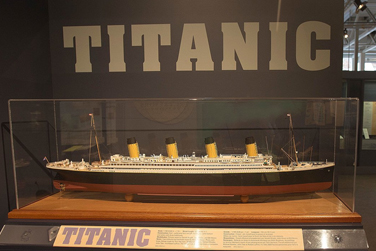 We miss field trips too. Let us help teach some of our important provincial stories through our curriculum-based virtual programs brought into your classroom online. 

Museum webcams
If you're not able to come for a visit, you can see what's happening around our museum waterfront thanks to our supporters at Nova Scotia Webcams. Enjoy a live, birds-eye view of our museum wharves and our museum and anchoryard on the Halifax waterfront.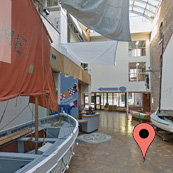 Google Maps Tour
Tour the museum in Google Street View! Experience and explore our galleries and exhibits online to sample our marine history and stories that we share as Canada's oldest and largest Maritime museum. See the Google Maps Virtual Tour »
Be social
Museum Hours
| | |
| --- | --- |
| Monday | Closed |
| Tuesday | 9:30 am - 4 pm |
| Wednesday | 9:30 am - 4 pm |
| Thursday | 9:30 am - 4 pm |
| Friday | 9:30 am - 4 pm |
| Saturday | 9:30 am - 4 pm |
| Sunday | 1 pm - 4 pm |
Marine Heritage Store: Open Saturdays only
Holiday Hours »
Admission »