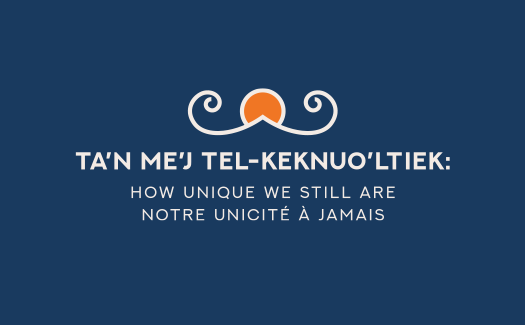 Ta'n me'j Tel-keknuo'ltiek:
How Unique We Still Are
Ta'n me'j Tel-keknuo'ltiek: How Unique We Still Are, reflects how Mi'kmaw people remain connected to the lands and waters of Mi'kma'ki. This exhibit offers a platform for Mi'kmaw people to express their continued experiences with an understanding of the lands and the waters of Mi'kma'ki. Mi'kmaw single-word concepts are represented through personal testimony and histories of individual Mi'kmaw people, featured objects, artifacts, images and symbolic artwork. These experiences and understandings are rooted in cultural expressions that connect past, present and future in this place.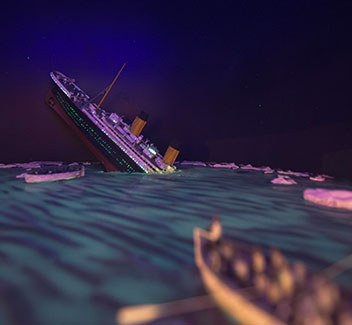 Marine History and Titanic: Communications Through the Ages
Virtual Program
If a field trip to our museum is not possible, we offer a interactive virtual program where interpretive staff explore the evolution of modern communications and technology – discover inventors and innovations strongly linked to Nova Scotia! The story of the RMS Titanic's tragic sinking on April 15, 1912, is historically explored and how technology has since advanced between ocean, land and space, creating a more global culture. School and community group bookings welcome!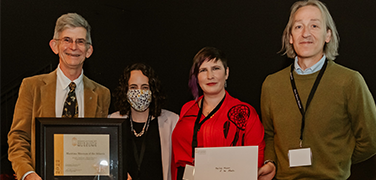 2022 Award of Excellence in Museum Practices 
The Maritime Museum of the Atlantic is proud to receive the 2022 Award of Excellence in Museum Practices from the Association of Nova Scotia Museums. This award recognizes our "Ta'n me'j Tel-keknuo'ltiek – How Unique we Still Are" exhibit. Receiving the award are (L to R): Gerry Lunn (Curator of Exhibitions), Amber Laurie (Assistant Curator/Registrar), Salina Kemp (Guest Exhibit Curator), and Dr. Roger Marsters (Curator of Marine History).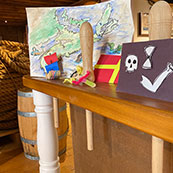 Adventure at Sea!
Ahoy! March 11 – March 19 will be your chance to sail away during March Break. Start your adventure from 10 am to 4 pm (Sundays, 1 pm – 4 pm) where you can also create a craft, test your game skills, and take a journey through our galleries…make those galleys!
We look forward to welcoming you aboard.
​
| | |
| --- | --- |
| Monday | closed |
| Tuesday | 9:30 am - 8 pm |
| Wednesday | 9:30 am - 5 pm |
| Thursday | 9:30 am - 5 pm |
| Friday | 9:30 am - 5 pm |
| Saturday | 9:30 am - 5 pm |
| Sunday | 1 pm - 5 pm |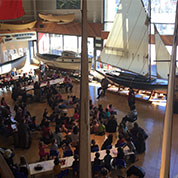 Our Small Craft Gallery is a delightful space where you can enjoy many of our upcoming programs and events. Hope you can join us!
Be social