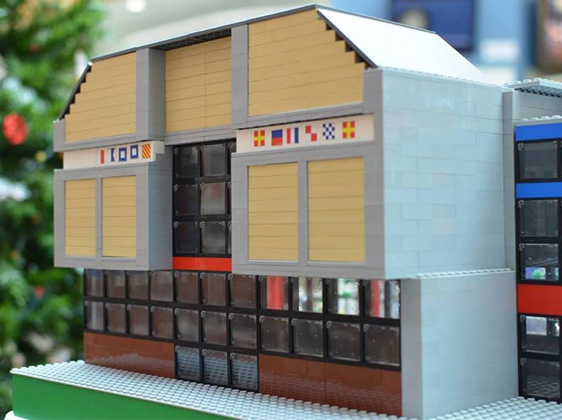 Halifax, City by the Sea Display!
until February 24, 2017
Share your holiday memories with us and enjoy the fantastic world of LEGO, the Halifax Harbour way!  Thanks to our master LEGO builder Owen Grace, the Maritime Museum of the Atlantic has enjoyed sharing this memorable holiday LEGO experience with young children, families and LEGO enthusiasts! You'll recognize some of our signature waterfront spots and harbour "regulars" in LEGO form. Keep a keen eye for a few surprises and see what you can move around the bustling scene.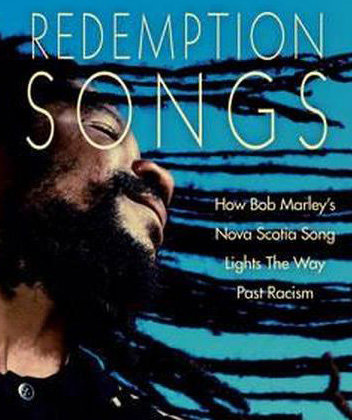 Redemption Songs with Jon Tattrie
Tuesday, February 28 at 7:00 pm (free, donations to Feed Nova Scotia welcome)
Redemption Songs tells the extraordinary story of how one of Bob Marley's greatest songs was born in Nova Scotia and reveals that the core lyric comes from a speech Marcus Garvey delivered in Sydney, Nova Scotia, in 1937: "We are going to emancipate ourselves from mental slavery because whilst others might free the body none but ourselves can free the mind." To understand why Garvey's time in Nova Scotia inspired the speech that inspired the song, we'll fly through centuries of local history from Mathieu de Costa's 1604 arrival, to the generations of men and women who fought free of slavery and discrimination to seek a new life in Nova Scotia.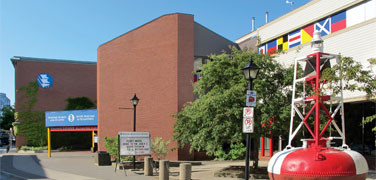 Maritime Museum of the Atlantic
Located in the heart of Halifax's waterfront, there's no better place to immerse yourself in Nova Scotia's rich maritime heritage than the Maritime Museum of the Atlantic.
From small craft boatbuilding to World War Convoys, the Days of Sail to the Age of Steam, the Titanic to the Halifax Explosion, you'll discover the stories, events and people that have come to define Nova Scotia and its relationship with the sea.
Explore more Maritime Museum of the Atlantic events »
Be social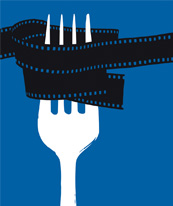 Devour! The Sea 
Thursday, March 23, 2017
6:30 pm – 9:30 pm
This Maritime Museum Flagship Event in partnership with Devour! is a special fundraising event for the Dartmouth North Community Food Centre. Join us for a historical "magical mystery tour" where our museums spaces and exhibits bring alive our Maritime heritage, regional food and films of "the ocean".
Tickets are now on sale for Devour! The Sea for a fantastic night at the museum!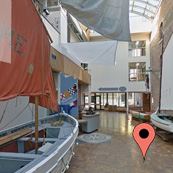 Google Maps Tour
Tour the museum in Google Street View! Experience and explore our galleries and exhibits online to sample our marine history and stories that we share as Canada's oldest and largest Maritime museum. See the Google Maps Virtual Tour »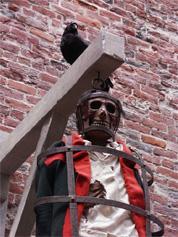 Museum Hours
Monday: closed
Tuesday: 9:30 - 8:00
Wednesday: 9:30 - 5:00 
Thursday: 9:30 - 5:00 
Friday: 9:30 - 5:00 
Saturday: 9:30 - 5:00 
Sunday: 1:00 - 5:00