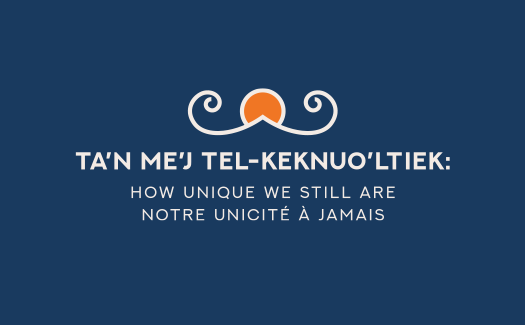 Ta'n me'j Tel-keknuo'ltiek:
How Unique We Still Are
Ta'n me'j Tel-keknuo'ltiek: How Unique We Still Are, reflects how Mi'kmaw people remain connected to the lands and waters of Mi'kma'ki. This exhibit offers a platform for Mi'kmaw people to express their continued experiences with an understanding of the lands and the waters of Mi'kma'ki. Mi'kmaw single-word concepts are represented through personal testimony and histories of individual Mi'kmaw people, featured objects, artifacts, images and symbolic artwork. These experiences and understandings are rooted in cultural expressions that connect past, present and future in this place.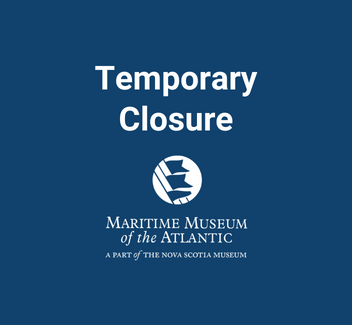 Temporary closure
Starting January 30 to February 10, 2023 (inclusive), the museum will be closed to the public. During the closure, we'll be working in the galleries and exhibit spaces to enhance the visitor experience. The Museum will reopen on February 11, 2023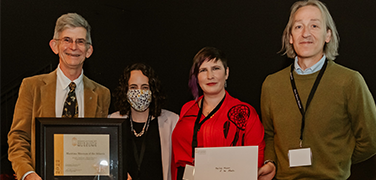 2022 Award of Excellence in Museum Practices 
The Maritime Museum of the Atlantic is proud to receive the 2022 Award of Excellence in Museum Practices from the Association of Nova Scotia Museums. This award recognizes our "Ta'n me'j Tel-keknuo'ltiek – How Unique we Still Are" exhibit. Receiving the award are (L to R): Gerry Lunn (Curator of Exhibitions), Amber Laurie (Assistant Curator/Registrar), Salina Kemp (Guest Exhibit Curator), and Dr. Roger Marsters (Curator of Marine History).
Best Views
Enjoy our breathtaking views of the Halifax harbourfront! If you can't be here in person, we have fabulous live webcam views of our museum anchor yard and CSS Acadia and museum wharves and harbour.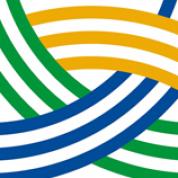 Celebrate Heritage Day at the MMA!
Free Admission
On Monday, February 20, this year's Heritage Day holiday will be honouring Rita Joe, a Mi'kmaw poet from Eskasoni and We'koqma'q First Nations in Unama'ki (Cape Breton Island).
Come visit us as we'll be open from 9:30 am to 5:00 pm!