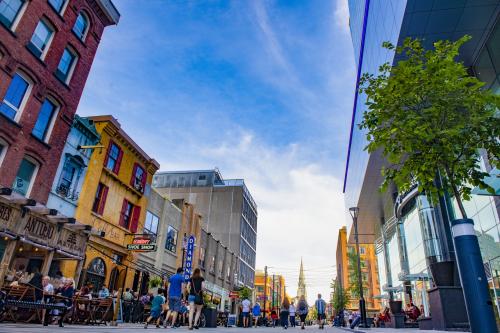 Halifax looks forward to welcoming delegates of the International Congress of Maritime Museums in September! Here you will find a dedicated page for delegates that will outline everything you'll need to know to make the most of your visit to our seacoast city.
Halifax is cultured and compact, merging the easygoing with the go-getting. Sunrise to sundown, there's always more to discover. From the adventurous to the relaxing, and the just plain magical, it's no wonder we have one of the highest conference attendance rates in Canada.
Be sure to explore the rest of the website to learn all about what Halifax has to offer.  From must-see attractions to outdoor adventures, it's all here for you.
Getting Here & Getting Around
Halifax is so easily accessible by air, land and sea; you'll be here before you know it!
Halifax Stanfield International Airport is Atlantic Canada's centre for domestic, regional and international flight service offering direct flights to and from other Canadian cities, major city centres in the U.S., as well as the UK and Continental Europe.
Show your Badge
"Show Your Badge" is Discover Halifax's conference delegate appreciation program. Simply show your badge at participating local businesses and earn special offers. From local food tours to souvenirs, to local experiences, you'll save on the best the city has to offer!  
Come Early, Stay Late
There is so much to experience in Nova Scotia, Canada, why come just for the conference when you can come early and stay late to discover our stunning province! Whether you're looking for outdoor adventures, beautiful scenery, fresh seafood, local cuisine and wine, an urban experience or something off the beaten path, Nova Scotia offers lots to do, see and experience.
Visitor Guide
Not sure where to start?  Download the most recent Halifax Visitor Guide for ideas, inspiration, and more!  Also, be sure to check out Discover Halifax's visitor website today!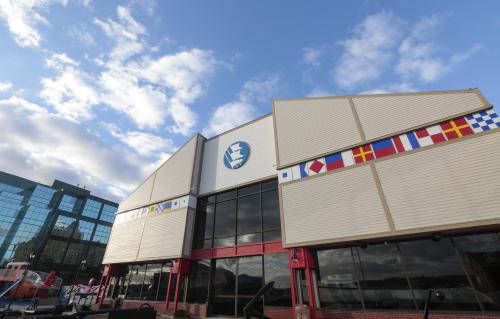 Welcome Reception - Maritime Museum of the Atlantic
The 2022 ICMM Congress will kick off on the evening of Sunday, September 11, 2022 with a welcome reception at the Maritime Museum of the Atlantic.