7 pm – 8 pm free admission
Museum courtyard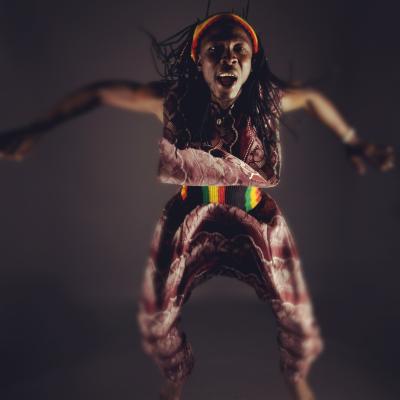 The Maritime Museum of the Atlantic welcomes Wontanara and this inaugural performance as part of our summer concert series.
Mohamed Andre Duranteau is a dancer, choreographer and musician from Guinea in West Africa. Since his childhood, Mohamed has had a deep affinity and curiosity for the music and traditional dance of his native country. At the age of 15, Mohamed began to pursue his dream of becoming a professional artist after moving to the national capital of Conakry where he developed his talents as a dancer, singer and percussionist with various percussion and professional dance troupes, including the Tayeli Ballet, for more than twelve years.
In 2007, Mohamed moved to Victoria, British Columbia and created a dance school and a professional troupe named Wontanara Drum & Dance. (link to: https://www.wontanaradrumdance.ca/) The group has performed for a variety of audiences, events and festivals.
Marielle Duranteau (née Comeau) is from Clare, Nova Scotia and has been dancing since the age of five. Marielle has studied various forms of dance for almost ten years before discovering African dance during her participation in the international exchange program Canada World Youth in 2002. This exchange program brought her to Benin, where she studied music, the art of tapestry and djembe construction.
In 2005, Marielle travelled to Guinea under the direction of N'nato Camara where she studied traditional Guinean dance and music with members of the prestigious Tayeli Ballet and she met her future husband Mohamed André Duranteau.
After almost ten years in Victoria, Mohamed's family decided to move east and settle in Halifax.
The summer schedule of our Tuesday Night Tunes 2019 series.