7 pm – 8 pm, Free admission
Museum courtyard (weather permitting)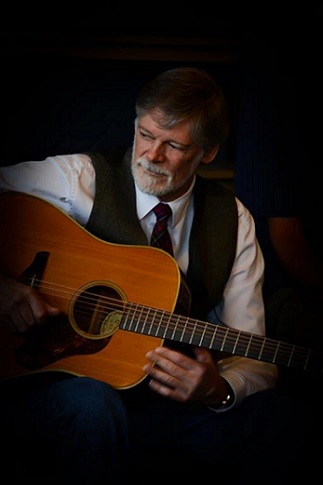 Salt Water in Your Socks' Skipper Kevin Corkum tells a heartwarming story of the life of a Maritime fisherman. This entertaining and uplifting one-person musical features great songs and storytelling by John Spyder Macdonald and has proven to be an audience favourite.
John Spyder Macdonald has been performing music for over four decades in Canada, internationally and for American cruise lines. His rich and distinctive baritone, easy-going stage presence and sense of humour attract an eclectic audience. His music is imbued with Maritime culture, with a strong connection to the Celtic traditions of Nova Scotia. He also acted in the CTV series Windows, the CBC radio musical drama Honky Tonk Angels and the motion picture Newton's Grace.
Paul Ledoux has been writing for the theatre for over two decades. His play the Electrical Man won the QDF award for the best play in 1975. He has since produced 38 plays. He has also written for television including scripts for The Campbells, Groundling Marsh and Street Legal.
Alastair Macdonald is an award-winning songwriter. His song, Headin' for Halifax has become a Maritime classic and has appeared on eleven different recordings. His songs have been published in the Nova Scotia and Cape Breton anthologies and featured in CBC Radio and TV dramas.
The summer schedule of our Tuesday Night Tunes 2019 series.