7 pm – 8 pm Free admission
Museum courtyard (weather permitting)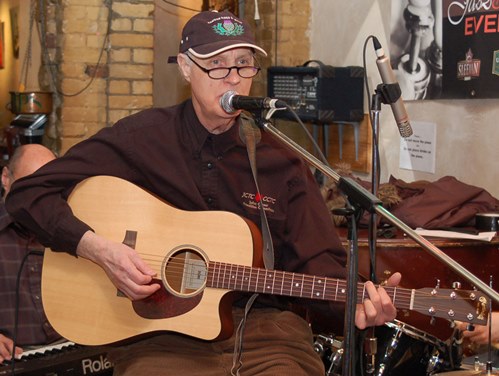 The Maritime Museum of the Atlantic is pleased to welcome back John Christopher as a part of our summer concert series.
John was born and raised in St. John's, Newfoundland and was a regular performer at various festivals and events throughout Atlantic Canada. John performed at the Mariposa Folk Festival, the Flying Cloud, Tranzac, Oscars and Brownings, the Yellow Door, Tartou, the Old Blue Angel and the Wheel Club in Montreal as a vocalist with the Old-Time Country Club.
John is also a historian and the author of Molasses Bread and Tea which tells stories of growing up in St. John's and life in Newfoundland outports in the '30s and '40s. The rugged beauty and the hardships of war and peril of this era are movingly conveyed through his book, not to mention the gruesome experiences spent on a seal hunt on board a Norwegian sealer when he acted as ship's doctor. Many of his songs also honour the spirit of this time.
The summer schedule of our Tuesday Night Tunes 2019 series.