7 pm – 8 pm, free admission
Museum courtyard (weather permitting)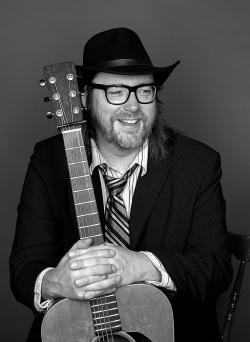 The Maritime Museum of the Atlantic is delighted to welcome back David Bradshaw, native to Corner Brook, Newfoundland and now living in Dartmouth, Nova Scotia, David Bradshaw is a singer-songwriter who hand-crafts a distinctly Maritime blend of folk, country, rock, blues, bluegrass and Celtic music.
David's first album, No Place (2008) was nominated for a Music Nova Scotia Award. In addition to performing and recording his repertoire of original and traditional music, David lends his voice and multi-instrumental talents to many local groups, including The House Party Guys (with Roger Stone and Anthony Rissesco) and The Plugs.
David's new recordings set for release in late 2019.
The summer schedule of our Tuesday Night Tunes 2019 series.