7:00 pm
The White Star Line was one of the great steamship companies in the glorious age of steam, but it is best known for two infamous disasters.
The first was the Atlantic and the worst was the Titanic. Both were collisions, thirty-nine years apart, in the western Atlantic, in April, at night, in good weather, while the captain was not on the bridge but the lookouts were on duty. In both cases, the lookouts' failures led to death and destruction. From those two vessels, somewhere around 600 people, travelling to New York, made it only as far as Nova Scotia and here their bones rest.  Seventy-five percent were from the Atlantic.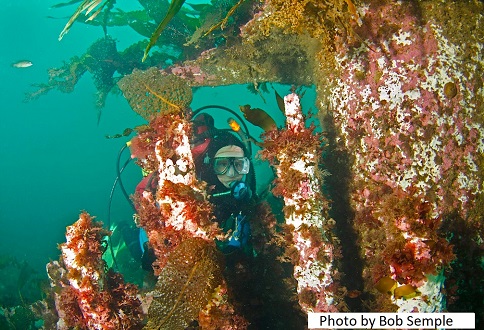 Exploring the wreck of SS Atlantic: photo courtesy of Bob Semple
Both catastrophes could—and should—have been avoided, with better handling of the ship by the officers.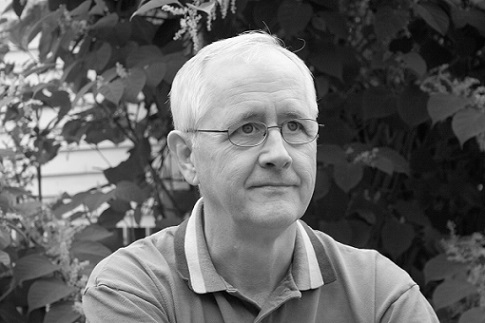 In this illustrated presentation, Bob Chaulk, co-author of SS Atlantic: the White Star Line's First Disaster at Sea, shows how the two events were in some ways strikingly similar and in other ways starkly different. As a scuba diver, Bob has visited the Atlantic often but has not dived on the Titanic because, well, the Atlantic is 80 feet deep and the Titanic is 12,600 feet deep.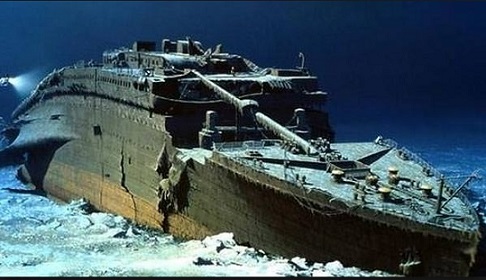 The bow of RMS
Titanic
The presentation includes White Star Line history before and after the Titanic and examines the ships and how each was lost, the main players in each event and the technology differences and similarities. Finally, Bob will explain how each incident has left its unique mark on the province of Nova Scotia.
If you're a Titanic enthusiast, you won't want to miss this opportunity to broaden your understanding of the company that gave the world, not one, but two record-breaking shipwrecks and learn how, despite being such a compelling event, the Titanic story also had a certain—surprising—déjà vu about it.
For additional information:
Richard MacMichael
902-424-8897
richard.macmichael@novascotia.ca