7:30 pm
On June 1, 1758, residents of Louisbourg woke to find the enemy at their doorstep. The arrival of British troops signaled the beginning of Louisbourg's second siege, a conflict that lasted almost two months and would see the Fortress fall from French hands for the last time. By the end of July, almost all of the ships of the French fleet that were occupying Louisbourg's harbor had been destroyed, some of them by French hands.
Join Historian Sarah Nicholson for a discussion that explores the second siege of the Fortress of Louisbourg and its shipwrecks. Hear about the wrecks through the written words of those who were there, discover why the French sank their own vessels, and learn about the modern-day underwater archaeology and conservation efforts that have taken place in Louisbourg harbour.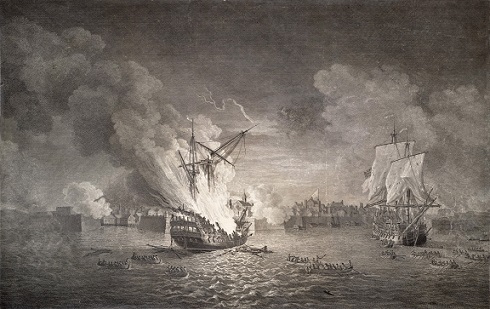 Sarah Nicholson is the Historian at the Fortress of Louisbourg National Historic Site. Since graduating with her Bachelor of Arts in History and Mathematics from St. Francis Xavier University and her Masters in Library and Information Studies from Dalhousie University, she has worked in the heritage field. Her work to date has focused on increasing public access to historical record and supporting public engagement with history.
For additional information:
Richard MacMichael
902-424-8897
macmicrs@gov.ns.ca