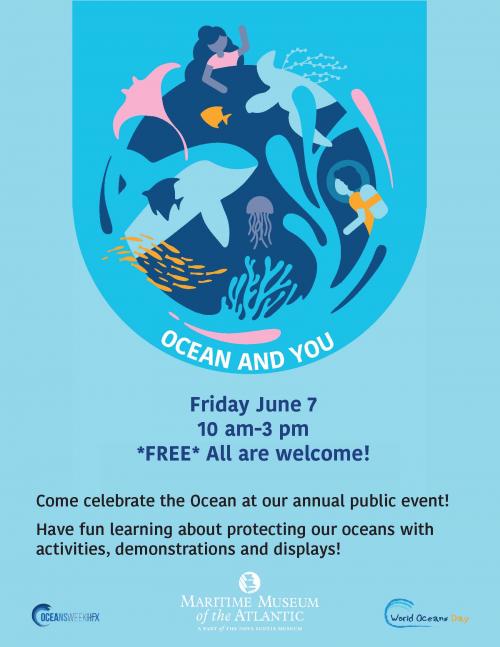 *FREE* All ages are welcome!
10 am - 3 pm
Small Craft Gallery
Ocean and You is our annual event celebrating our oceans with Oceans Week HFX and the Maritime Museum of the Atlantic! We host our ocean communities for inclusive, accessible, educational events and activities to promote greater awareness of our oceans.
The Ocean and You event will feature a wide variety of field experts and interactions for all ages. Visitors will learn about protecting the ocean through informative and educational displays.
The United Nation World Oceans Day 2019 theme is "Gender and Oceans." We'll be active on our Facebook, Twitter and Instagram. So, stay tuned for more details!