July 17, 2019

to

August 28, 2019
July 17, 2019 to August 28, 2019 (except for August 21 and September 4)
Wednesdays at 2 pm – Maritime Museum Boatshed/Concert Hall
At the turn of the last century, one of the mainstays of a leisurely transatlantic voyage was the ship's' band, whose role was to provide entertainment for the first-class passengers by playing arrangements and transcriptions of popular music of the day, everything from grand opera to classical pops to ragtime. Depending on how religious a particular captain might be, members of the band might also play at a Sunday service.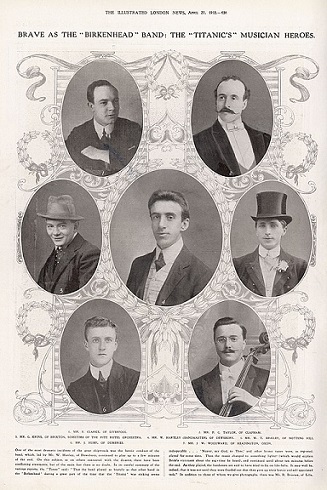 RMS Titanic was no exception, but her band has become famous for their efforts to keep people's spirits up as the great ship went down. Today, most people will not recognize their individual names but collectively, their story will always be remembered. Their act of quiet heroism in trying to comfort those in need and their sense of duty are one of the sea's most remarkable stories.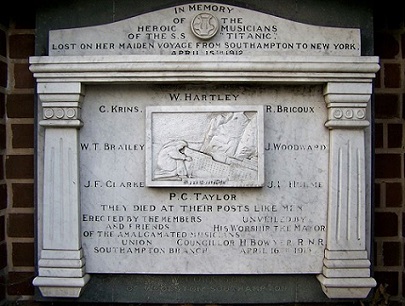 The Memorial to Titanic's Bandsmen at Southampton
Join Richard MacMichael, the Museum's Coordinator of Visitor Services to learn more about Titanic's bandsmen and their lives, featuring arrangements of some of the music they would have played and the music that was performed to memorialize them.
For additional information:
Richard MacMichael
902-424-8897
richard.macmichael@novascotia.ca