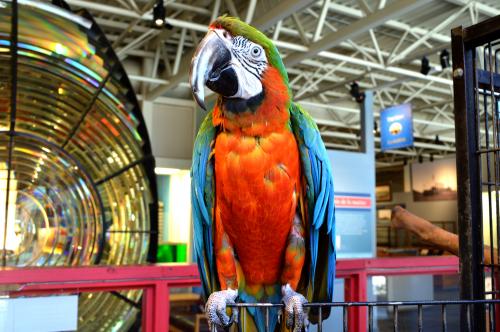 Wing your way down to the Maritime Museum on Saturday, May 11th as we celebrate the Happy Hatch Day of our feathered friend Merlin Macaw. The birthday bash will be taking place between 10:00 and 3:00 and all activities are included in Museum admission.
Staff will lead you through a variety of crafts and Merlin is challenging you to a scavenger hunt. There will also be family films throughout the day in the Warehouse Theatre.
We'll all be singing "Happy Birthday to Merlin at 11:00 and 2:00, with cupcakes to follow. So remember that "Bird is the Word" at the MMA on Saturday, May 11th!