7:00 PM
Join Halifax Explosion authors Genevieve Graham, Jon Tattrie and Jacquelyn Halsey for an evening of readings and conversation. Jon will read from his popular novel Black Snow, which tells the story of young adults caught in the disaster. Jacquelyn will speak about Explosion Newsie, her children's book set on that dark day. Genevieve, author of the best-selling novel Tides of Honour, will discuss the importance of remembering our history. 
Jon Tattrie is a multi-media freelance journalist and author based in Halifax, Canada. He's won seven awards for his writing, including three Atlantic Journalism Awards (silver) and two Best Book awards from the Coast. He writes for Halifax Magazine, Readers Digest, Canadian Geographic, the Globe & Mail, Business Voice, the Chronicle Herald, Metro Canada and many more. At the CBC, he's an online journalist, TV and radio reporter and occasionally documentary-maker.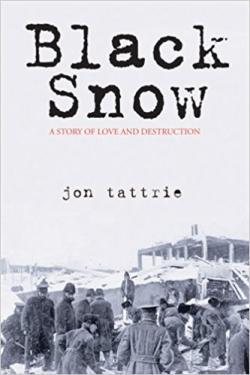 Jacqueline Halsey was born in London, England. After several globetrotting years, she and her family discovered Nova Scotia and have lived here ever since.  She attended the West Sussex College of Art in England and as a mature student, graduated with honours from Mount Saint Vincent University. Before becoming a full-time writer, Jackie worked as a children's programmer in the Youth Services department of Alderney Gate Library.  She has written five books. Her latest book Explosion Newsie is a picture book about a newspaper boy and the Halifax Explosion.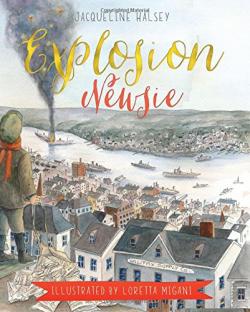 Bestselling author, Genevieve Graham, graduated from the University of Toronto in 1986 with a Bachelor of Music in Performance (playing the oboe). While on a ski vacation in Alberta, she met the love of her life and her future husband in a chairlift lineup and subsequently moved to Calgary to be with him. A few years ago, they slowed down the pace by settling in Musquodoboit Harbour with their two daughters, a silly white dog, and a flock of heritage chickens. Genevieve writes historical fiction for Simon & Schuster Canada, and is passionate about breathing life back into Canadian history through epic tales of love and adventure.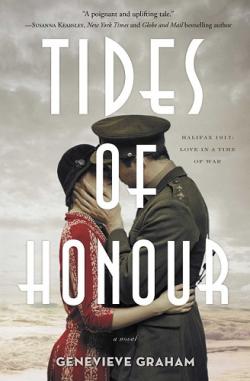 For additional information:
Richard MacMichael
902-424-8897
richard.macmichael@novascotia.ca