7:00 pm
The figure of the female pirate has captured the hearts and imagination of the western world for centuries. She has been depicted as a harlot, a cautionary tale, a heroine, an anti-hero, a queer idol and feminist icon. She has been a fixture in western popular culture yet has come to embody countless ideas as she has evolved through the years and through the media in which she exists.
Anne Bonny and Mary Read are two Golden Age female pirates who were active in the 1710s and have become especially ingrained in popular culture. This talk will be concentrating on these two figures in particular, as their constant reappearances in popular culture provide a consistent thread of visual imagery to follow and compare.
While the female pirate's image has spanned centuries, perhaps her most fascinating and complex role as of yet is as "internet famous". Something about what she represents has allowed her to carve a place for herself in the broad and chaotic world of the internet; we will examine what it is about her that is so appealing to the online world, and how her presence there has influenced her legacy and depiction, as well as larger implications of how history exists and disseminates in the new medium of the internet.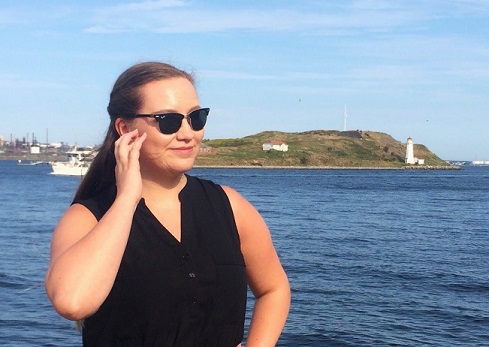 Sarah Toye is a cultural maritime historian who was raised in Mississauga and Niagara-on-the-Lake in Ontario and moved to Halifax, Nova Scotia in 2011 to attend university.  She received her Bachelor of Arts with a combined honours in history and early modern studies from the University of King's College in 2015, where she was the President of the Early Modern Studies Society. She is currently working on her Masters of history at Dalhousie University under the supervision of Dr. Jerry Bannister, who also supervised her undergraduate honours history thesis, "Mischief their Sport, Cruelty their Delight": The Nature and Depiction of Violence in A General History of the Pyrates". Her research concentrates on gender and maritime history with a focus on early modern Anglo-American piracy. Her Masters thesis examines the depiction of female pirates in popular culture from 1724 to the modern day. This talk is a look into some of the research she has completed to date.
She is also an active member in Halifax's heritage community, being on the board of the Halifax Women's History Society, the President of the Dalhousie Graduate History Society, a regular participant in historical archaeology projects, a retired lance corporal at Citadel Hill and currently a research assistant in the Canadian Museum of Immigration at Pier 21 Scotiabank Family History Centre. In 2015 she won the C. Bruce Fergusson Award in Nova Scotian History.
For additional information:
Richard MacMichael
902-424-8897
richard.macmichael@novascotia.ca