Governors, Placemen and Merchant Elite by A.D. Boutilier
At 7:00 pm (rescheduled from Jan. 30th)
Do you know the location of the earliest capital of British Nova Scotia?
Did you know the original 14th Colony (Nova Scotia) once occupied all three Maritime Provinces and slice of Maine?
When did this larger territory initially devolve into four distinct colonies, i.e., became the Maritimes and ... ?
When and how did political parties first evolve in Nova Scotia?
How and when did the concept of responsible government evolve in Nova Scotia?
When was the first attempt at Maritime Union? Who was invited? It seems to have been a failed concept "floated" by
many successive governments for over 200 years?
Why did this initial failure of Maritime Union evolve into a larger Canadian Confederation?
Which Colonial governors and other influential historical characters contributed most to the province we have today?
Who or what was Agricola?
Join Alex to discuss the answers to these and other thought-provoking questions of how Nova Scotia and Canada came to be.
Alex Boutilier's newest book is a continuation of a series of books detailing the lives of the British military
garrison at the CITADEL, the military Governor's, settlers and the ruling elite from the founding of Halifax until Confederation.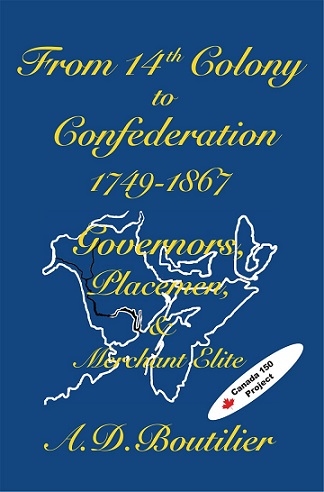 SYNOPSIS: This second book details the careers of the power brokers that ruled the 14th Colony until the establishment of responsible government in 1848. The book demystifies the lives of the rich and powerful of that time and traces the experiences of those that fought to be heard as well as the struggles of people who strained every nerve to survive and were often the victims of the power systems of that era.
A common thread running through the chapters in this book focuses on the circumstances in which each governor and lieutenant-governor found himself, and what he did to remedy a specific situation and how each, in his own way, brought Nova Scotia a step closer to Confederation. Some achieved what they set out to do, others were hampered by existing conditions, and a few, who were extraordinary, propelled society forward. Some were not without flaws but their faults only served to illuminate the excellence of others.
This work also describes the critical factors that changed a colony into a nation and in the end, it was what Joseph Howe once described as the 'middling class' that brought about the final set of circumstances as well as the fear of American hegemony that led to Confederation.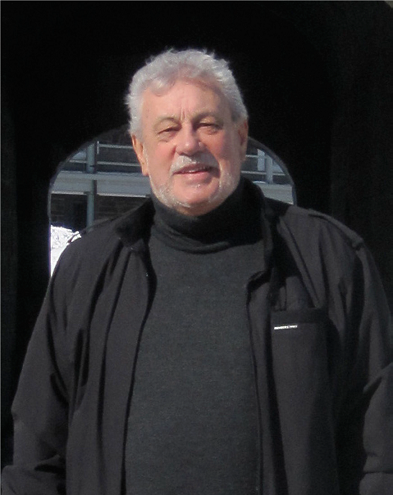 A.D. Boutilier hails from Sydney Mines, Cape Breton. He studied at Saint Mary's University, Halifax, and graduated with BA degrees in English and Psychology, as well as an MA in Atlantic Canada Studies. From 1998 to 2005, he was an instructor for the Saint Mary's University Writing Centre. He has also written several short stories and poems. This is his second feature title on the Maritime colonial period. He and his wife, Rosanne, reside in Fall River, Nova Scotia.
Light refreshments will be served and books will be available at a discount and with no tax.
For additional information:
Richard MacMichael
902-424-8897
richard.macmichael@novascotia.ca