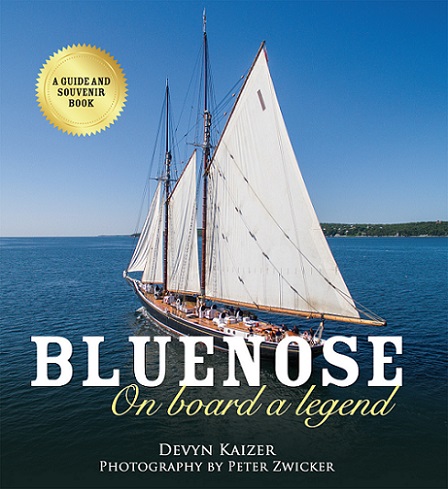 Bluenose: On Board a Legend
Tues. February 26 at 7 pm
This book documents the beautiful Tall Ship Bluenose, now a sailing ambassador for the province of Nova Scotia and tells the dramatic story of the battles and triumphs of original Bluenose.
The newly-restored replica, the Bluenose II, represents the wooden shipbuilding achievements and the dory-based cod fishery traditions of Nova Scotia. This book offers an interpretive guide of the ship and its complex traditional equipment. It also tells the story of the original Bluenose, with many historic photographs of the ship and its crew aboard the most famous Tall Ship in Canada in this souvenir of a vessel whose history and allure continues to captivate to this day.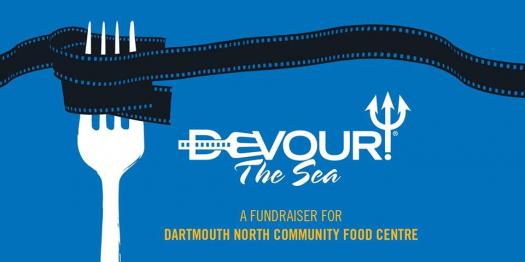 Devour! The Sea Fundraiser
Our third year with Devour! The Film and Food Fest for Dartmouth North Community Food Centre. Devour! The Sea is a special museum evening featuring local food and films; a feast for the senses in our historical setting!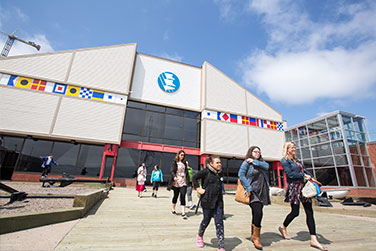 Maritime Museum of the Atlantic
Located in the heart of Halifax's waterfront, there's no better place to immerse yourself in Nova Scotia's rich maritime heritage than the Maritime Museum of the Atlantic.
From small craft boatbuilding to World War Convoys, the Days of Sail to the Age of Steam, the Titanic to the Halifax Explosion, you'll discover the stories, events and people that have come to define Nova Scotia and its relationship with the sea.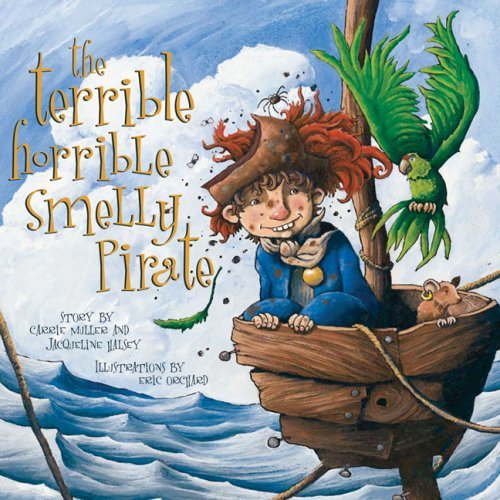 Welcome Wednesdays
*Please note - new date
Special Guests Jacqueline Halsey and the Terrible, Horrible, Smelly Pirate
Rescheduled until 11am on February 27th
The Maritime Museum of the Atlantic is pleased to announce that we will once again be offering Welcome Wednesdays where we are inviting young families, day cares and newcomers to the Museum every Wednesday morning for a chance to explore the Museum and engage in a number of fun self and staff guided activities. This week, we're welcoming acclaimed author Jacqueline Halsey, the author of books including the Terrible, Horrible, Smelly Pirate and Explosion Newsie. Jackie will be reading from her books at 11:00 and copies will be available for sale.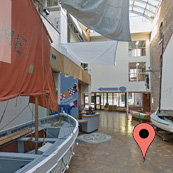 Google Maps Tour
Tour the museum in Google Street View! Experience and explore our galleries and exhibits online to sample our marine history and stories that we share as Canada's oldest and largest Maritime museum. See the Google Maps Virtual Tour »
Be social
Museum Hours
Nov 1 - April 30
Monday
Closed
Tuesday
9:30 am - 8 pm
Wednesday
9:30 am - 5 pm
Thursday
9:30 am - 5 pm
Friday
9:30 am - 5 pm
Saturday
9:30 am - 5 pm
Sunday
1:00 pm - 5 pm
Admission 
Nov 1 - April 30 
Adult
$5.15
Senior
65 +
$4.40
Youth
6 - 17
$3.10
Child
5 and under
Free
Family
Youth 
+ 2 adults
$11.85