The Yarmouth Shantymen in Concert
July 8, 2014 at 7:00 pm
The Maritime Museum of the Atlantic is pleased to welcome the Yarmouth Shantymen, who will be opening our series of free musical evenings in July and August known as the Tuesday Night Tunes.
 The Tuesday Night Tunes are cooperative venture between the Maritime Museum of the Atlantic and Waterfront Development. Concerts begin at 7:00 in the courtyard of the Maritime Museum of the Atlantic. In the event of bad weather, the concerts will take place in the Museum's Small Craft Gallery.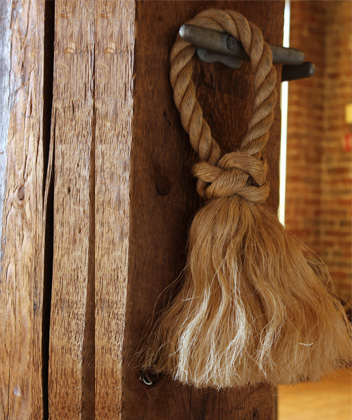 Art of the Sailor Workshop
This month's "Arts of the Sailor" activity is making a sailor's whisk!  Sailors have always had a reputation for keeping everything on board "shipshape and Bristol fashion."  The mess table was no exception, and it was often cleaned with a whisk made from a short piece of rope.  Make your own - register by Saturday, July 19th.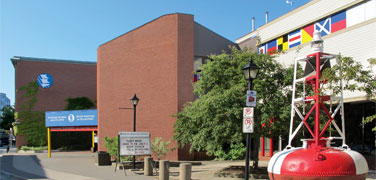 Maritime Museum of the Atlantic
Located in the heart of Halifax's waterfront, there's no better place to immerse yourself in Nova Scotia's rich maritime heritage than the Maritime Museum of the Atlantic.
From small craft boatbuilding to World War Convoys, the Days of Sail to the Age of Steam, the Titanic to the Halifax Explosion, you'll discover the stories, events and people that have come to define Nova Scotia and its relationship with the sea.
Explore more Maritime Museum of the Atlantic events »
Be social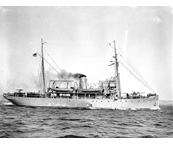 Events
Join us throughout the winter for a wide variety of special events. From our series of Tuesday Night Talks to workshops with a focus on rope work to an exciting Art Boat Project, there is always something going on to keep you coming back.
(Image: Canadian Navy Heritage website. Image Negative Number H-558a)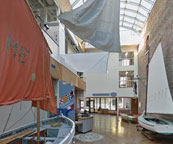 Google Maps Tour
Our museum was recently added as a Halifax location in Google Street View! Experience and explore our galleries and exhibits online to sample our marine history and stories that we share as Canada's oldest and largest Maritime museum. See the Google Maps Virtual Tour »