Final Tuesday Night Tunes: Vince Morash, James Crouse and Ann Fearon
Tuesday, August 30, 7 pm – 8 pm, free
Take a prolific singer/songwriter and a gifted musician and put them together with a fantastic repertoire of original songs and you get the perfect combination for any stage.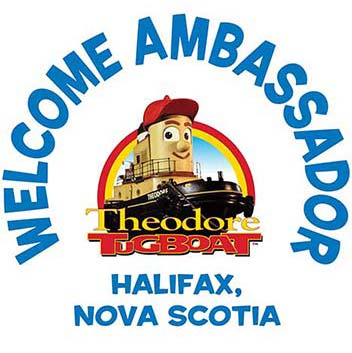 Explore CSS Acadia and Theodore Tugboat!
Museum visitors can come aboard CSS Acadia, our 103 year-old hydrographic ship and Theodore Tugboat for free deck tours! Discover how these two vessels have served the Halifax Harbour — one during the 1917 Halifax Explosion and two World Wars and the other as Halifax's official Welcome Ambassador!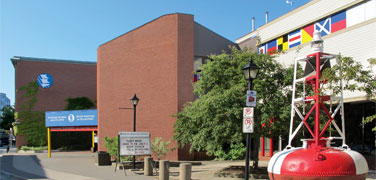 Maritime Museum of the Atlantic
Located in the heart of Halifax's waterfront, there's no better place to immerse yourself in Nova Scotia's rich maritime heritage than the Maritime Museum of the Atlantic.
From small craft boatbuilding to World War Convoys, the Days of Sail to the Age of Steam, the Titanic to the Halifax Explosion, you'll discover the stories, events and people that have come to define Nova Scotia and its relationship with the sea.
Explore more Maritime Museum of the Atlantic events »
Be social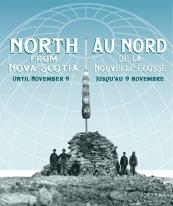 North from Nova Scotia on until November 6
Our special 2016 exhibit explores a vital crossroads on land and at sea, where Nova Scotia, for thousands of years, connected people in the north to those in lands beyond.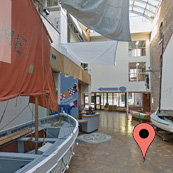 Google Maps Tour
Tour the museum in Google Street View! Experience and explore our galleries and exhibits online to sample our marine history and stories that we share as Canada's oldest and largest Maritime museum. See the Google Maps Virtual Tour »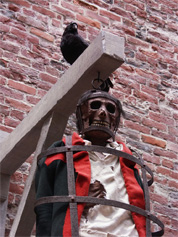 Museum Hours
Monday: 9:30 - 5:30
Tuesday: 9:30 - 8:00
Wednesday: 9:30 - 5:30 
Thursday: 9:30 - 5:30 
Friday: 9:30 - 5:30 
Saturday: 9:30 - 5:30 
Sunday: 9:30 - 5:30
 CSS Acadia is open 10:30 am to 4:30 pm every day. Closed Wednesdays.