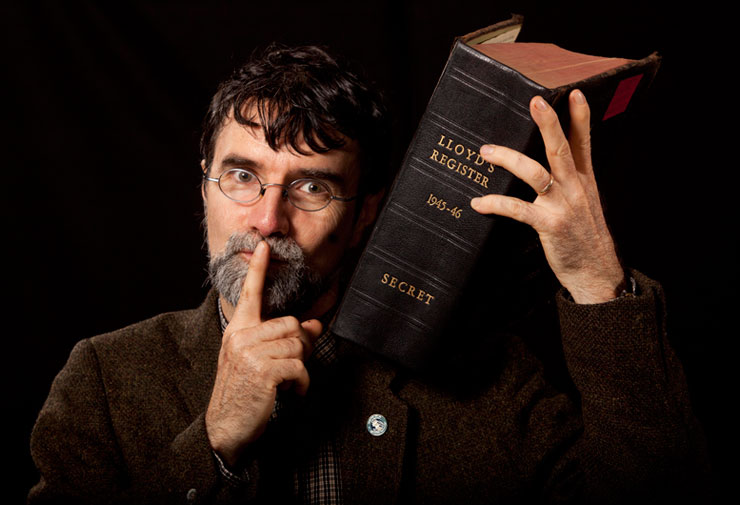 Fair Winds to Dan Conlin
The crew of the Maritime Museum of the Atlantic bid a fond farewell to our colleague and friend, Dan Conlin, Curator of Marine History. He will be setting sail for a new position at Pier 21 Museum and we wish him all the best. BRAVO ZULU!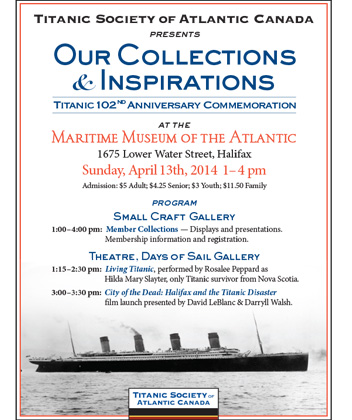 ​
Special Titanic Event
Join us on April 13th from 1-4 pm for a special Titanic event by the Titanic Society of Atlantic Canada, singer-songwriter Rosalee Peppard and for the film premiere of City of the Dead: Halifax and the Titanic Disaster.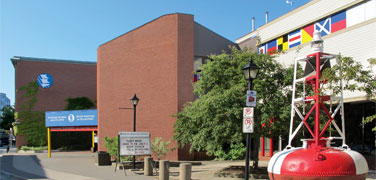 Maritime Museum of the Atlantic
Located in the heart of Halifax's waterfront, there's no better place to immerse yourself in Nova Scotia's rich maritime heritage than the Maritime Museum of the Atlantic.
From small craft boatbuilding to World War Convoys, the Days of Sail to the Age of Steam, the Titanic to the Halifax Explosion, you'll discover the stories, events and people that have come to define Nova Scotia and its relationship with the sea.
Explore more Maritime Museum of the Atlantic events »
Be social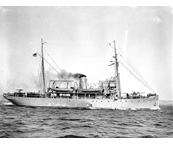 Events
Join us throughout the winter for a wide variety of special events. From our series of Tuesday Night Talks to workshops with a focus on rope work to an exciting Art Boat Project, there is always something going on to keep you coming back.
(Image: Canadian Navy Heritage website. Image Negative Number H-558a)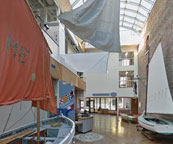 Google Maps Tour
Our museum was recently added as a Halifax location in Google Street View! Experience and explore our galleries and exhibits online to sample our marine history and stories that we share as Canada's oldest and largest Maritime museum. See the Google Maps Virtual Tour »