until June 28, 2021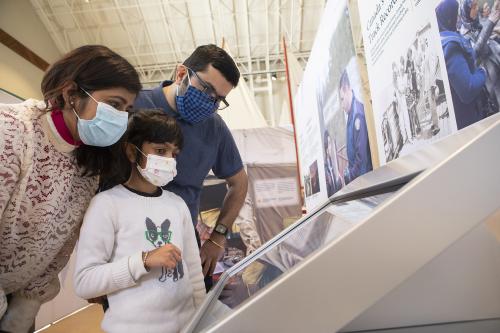 (Photo credit: Chris Geworsky)
Refuge Canada Tent is a small, bilingual exhibition created by the Canadian Museum of Immigration at Pier 21 and is supported by TD Bank Group. The exhibit was designed to resemble a tent and is the same size as a typical shelter used in refugee camps today. This introduction to Canada's place in the global refugee crises will help people understand the experience of refugees and the challenges they face.
Discover the forces and events that drive people from their homes. 
Experience their stories of loss, fear, and hope, as you join them on their often dangerous journeys to life in a foreign land. 
Canada has had a mixed record of welcoming refugees. Meet some of the refugees who landed here and learn the impact they've had on our country.