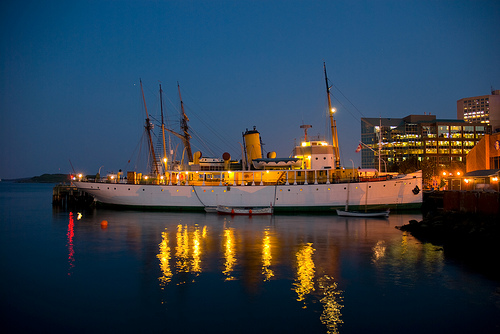 To mark the 100th anniversary of the Grand Old Lady, we'll be offering a number of special events over the Natal Day Weekend (August 3rd through 5th) You're welcome to come and visit the old girl. Admission to the ship will be free all weekend. 
Roald Amundsen's Reflection's from the Northwest Passage.
While he is best known as the man who led the first successful assault on the South Pole, Roald Amundsen was also the first person to navigate the Northwest Passage, using the research vessel Gjoa Haven. 
This temporary exhibit, courtesy of the Royal Norwegian Embassy provides a fascinating glimpse into Amundsen's passion for the frozen vistas of the Canadian Arctic and features stunning large scale reproductions of the magic lantern slides that Amundsen had taken during the 1905 trek through the Northwest Passage.