"Building Boats, Changing Lives" is an opportunity for groups to experience our shared maritime history in a hands-on community based learning environment. In the span of three days groups create a Bevin's Skiff learning marine craftsmanship and forging connections with one another in the time-honoured tradition of boat-building.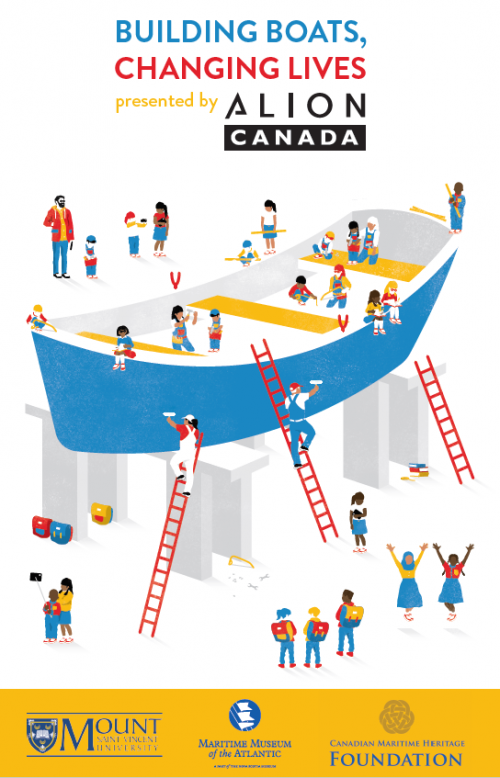 2019 Boat Building with Pictou Landing First Nation School
Excitement permeated the Pictou Landing First Nation School in anticipation of the 2019 boat building program. So much so, that the grade three and four students wanted to digitally report on the experience. This video depicts boat building from the eyes of these "roving reporters" who, in using their iPads, were amplifying their voices while situating themselves in the community.
2018 Boat Building Intiatives
In 2018, Building Safe Spaces and Small Craft, a film produced by Shane Theunnisen at MSVU just won "Best Writer Canadian Films" at the 300 Second Short Film Festival. Learn more about this progam on the MSVU website. 
In June, Eamonn Doorly the master boatbuilder from the Maritime Museum of the Atlantic in Halifax, led a boat building workshop with students from Pictou Landing First Nation. He teamed up with Dr. Christine McLean and Dr. Shane Theunissen, two Mount St. Vincent faculty members who specialize in Child and Youth Studies, and together with the wonderful students, this short film captures some of the magic that occurred.