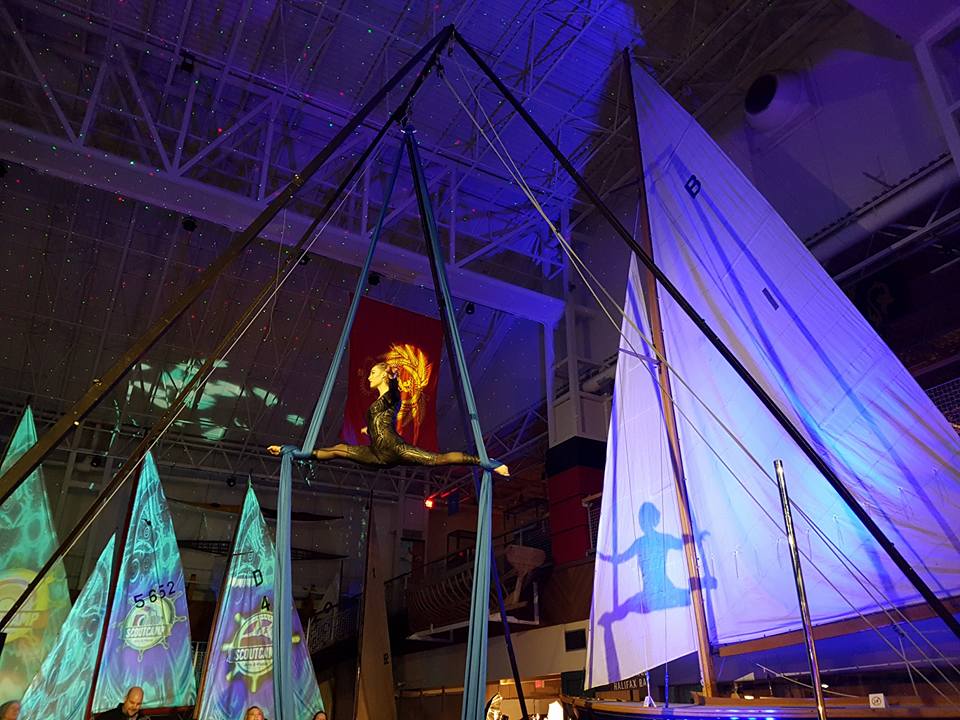 Effective September 2017
The Maritime Museum of the Atlantic in its continued effort to support public programming will be taking a step back from private functions.  Recently it has become clear that the limitations on the venue created with the loss of access to our loading bay, and limited parking options have placed increased stress on our guests.  In this interest, we will no longer be taking new wedding and corporate bookings in our larger gallery spaces.  Any guests who had booked previously have the option of continuing their event as planned, or cancelling and receiving a full refund from the museum of any fees paid to us.  If discussions with events staff predate this announcement you also have the option of continuing your booking with our modified load-in plan put in place summer 2017.
Please note we will still be pursuing partnerships which fit into our mandate of preserving and protecting maritime heritage, and will be continuing booking meetings of 20-30 persons in our second floor meeting room (details below).  Going forward we may be phasing back in some of our rental options which are less impacted by the current activity on the waterfront.
If you have any concerns, clarification or would like to know how this may impact your event, please don't hesitate to contact me at (902) 424-6447.
Ian Mullan
Visitor Events Coordinator
Important things about booking the Meeting Room:
Cost is $242.45 taxes in for a rental of the Meeting Room for a full-day or evening rental. (Half-day $136.25) Not for profit groups can book the room for $136.25 (full day) or $68.10 (half day), capacity of the room is 20 people at tables or 30 people in rows.
The meeting room is located on the second floor of the Museum but does have wheelchair accessibility.
 
Rental of the Meeting Room includes access to the in-room chairs and tables.  The client may alter the set-up of the room for the purpose of their event but are asked to return it to its previous state after they are finished.
 
Food and drink are restricted to the meeting room during a daytime meeting.  As visitors to the museum are asked to not consume food or drink in the galleries, we ask that people at the museum for their meeting do the same.
 
There is an in-room smart board, and kitchen.
Film and Video Productions
The Maritime Museum of the Atlantic has a number of authentic period spaces in its galleries which can serve as the perfect location for film or video productions. In particular, the Museum's vessel CSS Acadia is frequently in demand as a backdrop for a variety of projects.
A rare example of a rivetted steel vessel, the 180 foot steamship was built in 1913 and features well preserved Edwardian interiors. In the past, Acadia has been used as a wartime cargo ship, a 19th century immigrant ship, a hospital ship, and even a Japanese destroyer.
A daily location fee is charged for all film work at the Museum, based on an eight hour day. An hourly overtime rate will be charged for filming beyond the eight hours or for extraordinary hours. For major projects, a flat fee may be negotiated.
All film productions are subject to the Nova Scotia Museum's Film/Video Production policy and producers must sign a Letter of Agreement.
To request further details, including availability and conditions of the Film/Video Production policy, email mmabookings@novascotia.ca.