6:00 pm
A popular favourite for many years, the Maritime Museum of the Atlantic is pleased to offer three rope wreath workshops this November. The workshops are $25.75 each, with spaces for twenty people per course.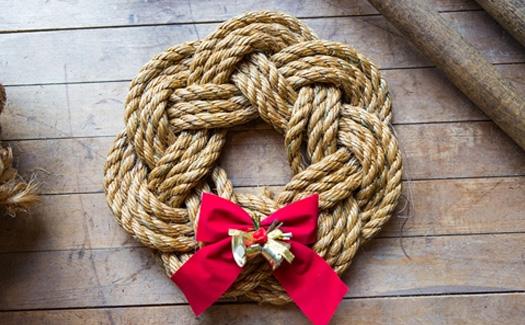 Please pre-register after 9:00 am Tuesday, October 15th by calling 902-424-7491 during regular Museum hours.
Registrants should bring along a pair of light gardening gloves to avoid rope splinters and a foam pad to kneel on while working on the wreath.
For additional information:
Richard MacMichael
902-424-8897
macmicrs@gov.ns.ca